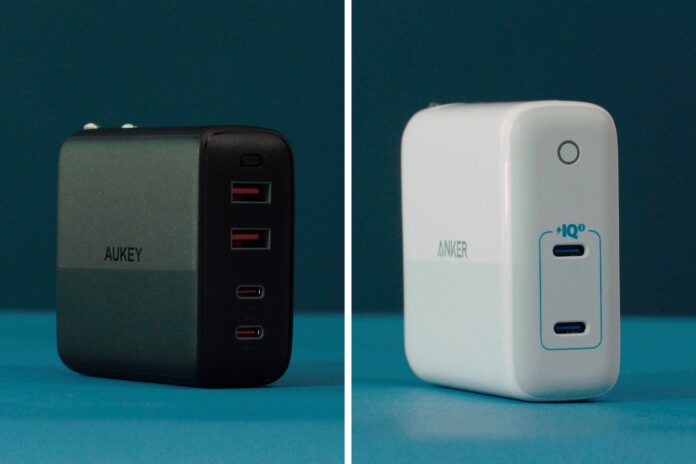 Apple will stop including chargers with the new iPhone 12 models.
Best Charger for Your Phone
Time from empty to 50% battery, by charger
| | |
| --- | --- |
| Apple 5W | 100 minutes |
| Anker 10W PowerWave Wireless | 82 minutes |
| Aukey Omnia Mini 20W | 30 minutes |
| Belkin Boost Charge 30W | 28 minutes |
| Anker PowerPort III 60W | 28 minutes |
---
Apple 5W
– The Apple 18W USB-C power adapter offers fast, efficient charging at home, in the office, or on the go
– While the power adapter is compatible with any USB‑c-enabled device, Apple recommends pairing it with the 11-inch iPad Pro and 12. 9-Inch iPad – – Pro (3rd Generation) for optimal charging Performance
– Charging cable sold separately
Anker 10W PowerWave Wireless
– The Anker Advantage: Join the 50+ million powered by our leading technology.
– The Need for Speed: With a high-efficiency chipset providing 10W high-speed charging for Samsung Galaxy, and a 7.5W charging mode to charge iPhones 10% faster than other brands, PowerWave is bridging the gap between wireless and wired charging speeds.
– Flip It: Charge in landscape orientation while watching videos, or portrait mode for messaging and facial recognition.
– Case Friendly: Don't fumble with your phone case. PowerWave charges directly through protective cases. Rubber/plastic/TPU cases less than 5 mm thick only. Magnetic and metal attachments or cards will prevent charging.
– What You Get: PowerWave Stand, 4 ft Micro USB Cable, welcome guide, worry-free 18-month warranty, and friendly customer service. (AC adapter not included)
Aukey Omnia Mini 20W
– High-Speed Charging: 20W USB-C Power Delivery fast-charges your iPhone 11 Pro Max / SE or another device that supports USB Power Delivery. Also supports Quick Charge 2.0 for a wide range of Android devices
– Ultra-Portable: Extremely compact & travel-friendly design ensures maximum portability wherever you go. Handy for home, office, and on vacation
– Safe & Reliable: This UL-certified charger with built-in safeguards protect your devices against excessive current, overheating, and overcharging
– Broad Compatibility: Fast charging works with PD and Quick Charge compatible devices including iPhone 11 / 11 Pro / 11 Pro Max / SE, Google Pixel 4 / 3 XL, LG G7 / V50, AirPods Pro, Nintendo Switch, 11"/ 12.9" iPad Pro, iPad Air (3rd Gen), iPad Mini (5th Gen), AirPods Pro and more
– Package Contents: AUKEY PA-B1 20W PD Wall Charger, User Manual
Belkin Boost Charge 30W
– The Belkin Difference: Pioneer in technology and innovation for over 35 years
– Supports fast charge for compatible Apple devices
– Charges compatible iPhones/iPads to 50% in 30 minutes* (when paired with USB-C to Lightning cable – not included)
– 27W USB-C port provides Power Delivery to any USB-C device**
– 12W USB-A port allows you to charge a 2nd device at the same time
– Cable not included
Anker PowerPort III 60W
– The ultimate travel charger – 15% smaller than a laptop stock charger with the power to charge 2 laptops at once 60W output delivers high-speed charging to nearly all USB-C and Lightning devices
– High-speed – 2 5× faster than the 5W charger that comes with your iPhone Charge iPhone x up to 50% in just 30 minutes
– Intelligent power Allocation – exclusive technology distributes power between devices and allows for high-speed charging up to 60W when a single device is connected
– Greater with GaN – by swapping out silicon for gallium nitride (Gann) we've created a higher efficiency charger that generates less heat allowing our charging technology to be shrunk smaller than ever
– What you get – power port Atom PD 2 wall charger (No cable included) – Welcome Guide our worry-free 18-month and friendly customer service
the iPhone 11 is capable of receiving up to 22 watts during its fast charging period that is, to about the five hundred marks. It gets more power faster with a 20-watt charger. Just remember, while higher-wattage chargers can have that benefit, charging speed is governed by the phone's software, to guard the battery. And as you've deduced, a 30 watt charger or even a 100-watt charger doesn't have an enormous speed advantage over a 20-watt one.
This new crop of small chargers uses USB-C versus the normal USB port (aka USB-A). USB-C is capable of much faster power transfer. Plus, the ports and cables are reversible, so you nevermore need to worry about the plugging-it-in-upside-down dance. And although unlike virtually every other gadget iPhones haven't moved to USB-C, their new included cords have Lightning on one end and USB-C on the opposite, so they'll work with the newest bricks. Need one among those cords? we recommend this braided one from Anker.
Another big reason for the speed? Power Delivery (or just PD). This standard is sort of a conversation between the charger and therefore the phone. Once they're connected, the charger inquires about the phone's max power, then tries to send that. When the phone's battery hits a particular percentage, usually around 70%, the phone's software regulates the speed. From that time, the time to 100% can take longer.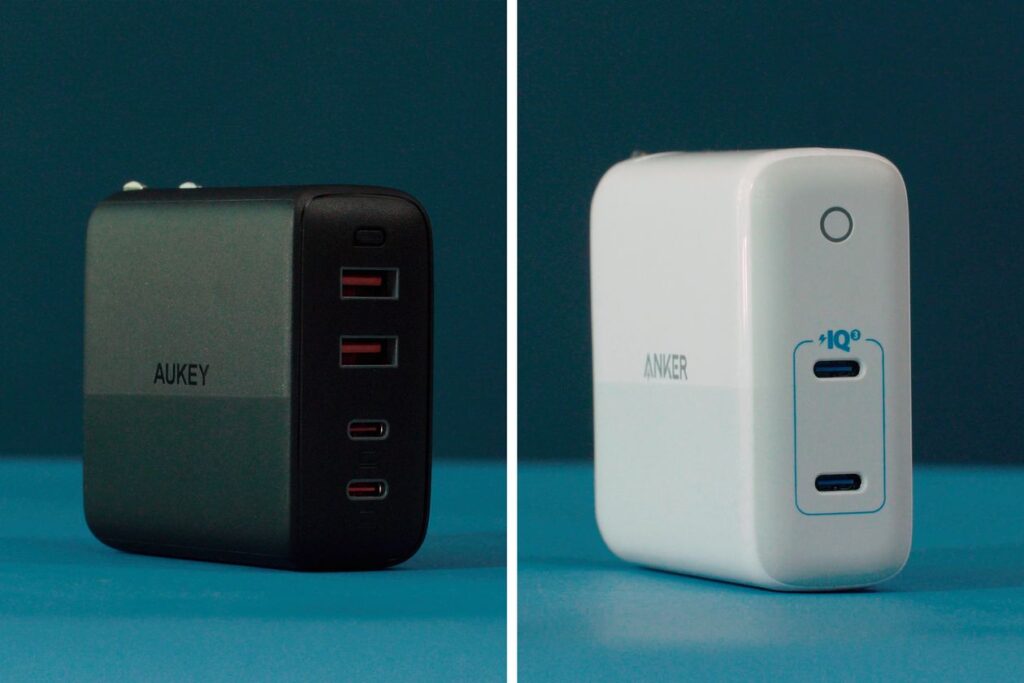 It's getting to be years before you'll do away with all the cords. Wireless charging still has many limitations. Older iPhones can only receive 7.5 watts of power wirelessly, and even with Apple's improvements to the iPhone 12, it can only receive 15 watts when paired with Apple's new $39 MagSafe charger.
A big issue with wireless charging is that if your device isn't aligned within the sweet spot of the charging pad, it can't receive power efficiently, or at all. Many wireless chargers pull much power from the outlet that doesn't actually make it to the device.
The iPhone 12 models, however, have a magnetic disk that aligns them with the MagSafe charger. While the MagSafe charger does support the Qi wireless standard so you'll put an older iPhone or Android phone on it you won't get the fast 15-watt speeds; it's limited to only 7.5 watts output.
The craziest part? albeit you purchase a $39 MagSafe charger you continue to got to buy a separate USB-C charging brick to plug it into the wall. Nope, that doesn't are available in the box. So, really we're talking around $60 here, at least. And when it's in situ, there's still a cord protruding from the rear of the phone.