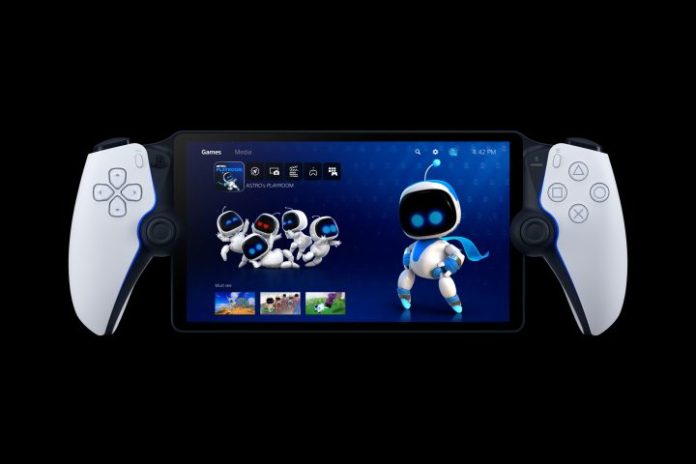 PlayStation Portal, Sony's remote-oriented handheld console, was introduced last week. The release date of the device has been announced.
PlayStation Portal's release date was announced as November 15, 2023 . The handheld console is available for pre-order in many regions through PlayStation Direct, Sony's direct sales store.
The price of the device was set at $199.99 / 219.99 euros / 199.99 pounds / 29,980 yen.
Pre-orders have only started in the US, UK, France, Germany, Benelux, Spain, Portugal, Italy and Austria for now. It will also go on sale at other retailers on September 29, when pre-orders for Canada and Japan will open.
You can watch the pre-order trailer for PlayStation Portal below. The video also features footage of the console running various first-party games.
PlayStation Portal has an 8-inch LCD screen and allows users to play games at 1080p resolution at 60 fps.
The controller on it also supports DualSense's haptic feedback and adaptive trigger features. It also includes a 3.5mm jack input for wired audio.
PS5 owners will be able to play their games from anywhere via Wi-Fi thanks to the remote play feature . The fact that it is not a cloud gaming device prevents it from being an ambitious handheld console.
In the meantime, wireless headphones called Pulse Elite and Pulse Explorer will also come with PlayStation Portal .
PlayStation Portal Specs
The most crucial thing to understand about the PlayStation Portal is exactly what it is. This is not a standalone portable like the PSP or Vita where you can play games, but rather a companion to your PlayStation 5. This gadget is exclusively designed to stream games from your primary console to the screen for remote play over Wi-Fi. Local games cannot be played on the device, which means it cannot work without being connected to your PS5. You do not, however, need to be on the same network as your PS5. You can connect to your PS5 over another Wi-Fi network to play as long as it is in rest mode and connected to Wi-Fi.
To the dismay of OLED aficionados, the PlayStation Portal will include all of the same controller capabilities as a DualSense controller, such as haptic feedback and adaptive triggers, but with an 8-inch LCD screen in the centre. This screen can display 1080p images at 60 frames per second (fps), however those figures may vary depending on your internet speed and Wi-Fi connection.
The battery life is said to be the same as that of the DualSense controllers, and it may last as long as 12 hours in games that employ all of the functions.
Because the PlayStation Portal lacks Bluetooth capabilities, you'll need to buy one of Sony's new Pulse Elite or Pulse Explore headphones to utilize a wireless option. If you want to use wired headphones, it has a standard 3.5mm headphone jack.
Another limitation is that no games may be played through cloud streaming. Before you may remote play with any game on the Portal, it must first be installed on your PS5.
PlayStation Portal Preorder
As of now, Sony is only allowing preorders for the PlayStation Portal through its own official storefront. There is only a single white model available and supplies are limited to one device per order.