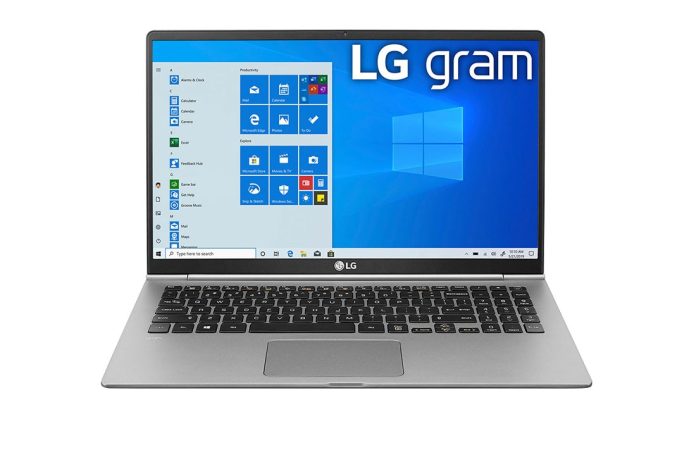 The LG Gram brand of laptops, which have always been light and thin, has just introduced a new Super Slim model that, according to Engadget, is a serious mobility rival to the likes of Apple's MacBook Air.
The Gram Super Slim, formerly known as the Ultraslim, is the name LG officially gives to their new laptop. According to the company's press release, it is the "thinnest LG Gram ever." Its 0.43-inch thickness makes it slimmer than the M2 MacBook Air, and its 15.6-inch OLED screen outshines Apple's 13.6-inch IPS screen. Oh, and the LG's weighs 2.2 pounds as opposed to the MacBook Air's 2.7 pounds.
The LG Gram Super slim, which has a 13th-generation Intel Evo Core i7-1360P CPU, 16GB of LPDDR5 RAM, and a 512GB SSD, is currently on sale for $1,699.99. Additionally, it has a headphone jack, three USB-C ports (two of which support Thunderbolt 4, and one of which only supports USB 4).
The most advantageous offer costs $1,999.99 and includes an upgrade to 32GB of RAM and 2TB of SSD storage. If you purchase either new Super Slim by May 14th, LG will additionally include its external 16-inch +view Portable USB-C monitor.
Although the Super Slim has an OLED screen, the models that are currently on the market only have a 1080p resolution. Even though the MacBook Air's smaller screen is not OLED, it still has a higher 2560 x 1664 resolution and looks fantastic. I too would want to learn more about an other 15-inch ultraportable laptop alternative that has been speculated, especially at the price LG has set for the SuperSlim.
At CES in January, LG unveiled the SuperSlim alongside the rest of its Gram lineup, which included the company's
Regular 14, 15, 16, and 17-inch models are available, as well as the eye-catching, lightweight LG Gram Style laptops, which, like the Super Slim, have an OLED screen and start at 2.2 pounds.
LG new Super Slim specs
SeriesLG gramOperating SystemWindows 10 Home (64bit)
NameLG gram 15.6″ i5 Processor Ultra-Slim LaptopUPC195174001783
Size15.6″ColourDark Silver
Country of OriginChina
FEATURES
Reader ModeYesBack-lit KeyboardYes
DTS X:UltraYesFingerprint IDYes
Webcam ResolutionHD WebcamMIL-STD 810GYes
Thunderbolt™ 3Yes
PROCESSOR
Processor (Base/Turbo Clock)i5-10210U (QC, 1.6 GHz, Turbo up to 4.2 GHz), L3 Cache 6 MB, 15W
MEMORY
System Memory8GB DDR4 2666MHz
– 8 GB x 1 (On Board)
HARD DRIVE
TypeM.2 2280 SSD (Solid State Drive)InterfaceNVMe™
Capacity512GB
CONNECTIVITY
WirelessIntel® Wi-Fi 6 AX201 (Wi-Fi 6 , 2×2, BT Combo)LANUSB-C port with RJ45 gender (10/100Mbit)
BluetoothBluetooth 5.0
DISPLAY
Screen Size15.6″Display TypeIPS LCD
ResolutionFHD (1920 x 1080)GraphicsIntel® UHD Graphics
AUDIO
PORTS AND CONNECTIONS
HDMI (Standard)YesUSB 3.1 Type-CYes
USB 3.1Yes (3)UFS/Micro-SDYes (Micro-SD Only)
Headphone OutYesRJ45 EthernetYes (USB-C port with RJ45 gender)
DC-InYes
BATTERY/POWER
Battery72WhBattery Cell Type4 cell lithium ion
Battery Weight (in grams)270gLithium Battery Energy Content (in Watt Hours)72Wh
Lithium Battery Voltage7.7VAverage Battery Life (in hours) MobileMark® 2014up to 21 hrs
MATERIAL(BODY)
DIMENSIONS/WEIGHT
Dimensions (WxHxD)14.1 x 8.9 x 0.7 inchesShipping Dimensions (WxHxD)18.4 x 10.1 x 2.4 inches
Weight2.42 lbs (1099g)Shipping Weight4.20 lbs
WARRANTY
Limited Warranty1 year parts and labour