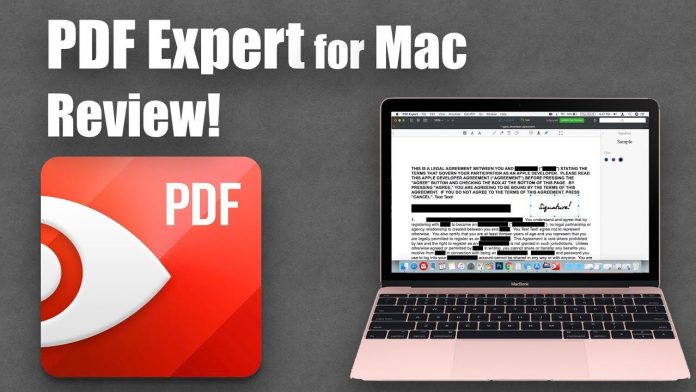 PDF Expert for Mac released version 3.0.22 allows the conversion of PDF files into Word documents, Excel spreadsheets, graphics, PowerPoint presentations, and more. The OCR function can also be used to recognize, copy, mark, and search texts in PDFs.
Smart improvement function and dark mode
A smart improvement function is now also integrated. This helps you to crop, equalize, and split pages. In addition, the application is presented in a new design including Dark Mode.
Subscription for iOS and macOS
In addition, the makers have announced a new price model. The difficult thing is that developer Readdle tightens the price screw here.
Previously, PDF Expert for Mac was available in the App Store for 79.99 euros. Now the following applies: You buy a "lifetime" license for a whopping 139.99 euros. A free trial version is available on the development team's website. This can then be converted into a full version for 79.99 euros. So you also get access to PDF Expert for iPhone and iPad.
If you have already purchased PDF Expert, you can continue to use all existing functions. You will receive the new features with a subscription in the first year with a 50% discount.
Readdle, the manufacturer of apps such as Spark, Calendars, or Documents, makes changes to its PDF Expert software. The short form: According to the manufacturer, the new version offers a user-friendly design, intelligent OCR technology, PDF to Word conversion, and much more. PDF Expert is available with new cross-platform accounts or, on Mac only, with a lifetime license.
If you want to use the software on all platforms, you pay 80 dollars per year, 140 dollars costs the lifetime license if you use it on the Mac. Existing users of the old Mac version will keep all the features they had before, according to Readdle. New features, on the other hand, are only accessible to subscribers. Details about the new functions as well as the pricing model can be found at Readdle itself.