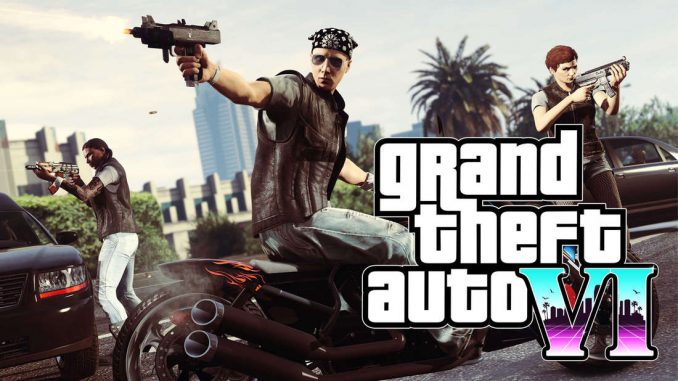 GTA 6 Online Should Have Gangs and Scripted Missions First Details Leaked
GTA 6 is in development, but will multiplayer also be developed? Apparently yes, since the first leaks on GTA 6 Online have been unveiled.
New York – Sooner or later, GTA 6 will have to see the light of day, at least that's what is certain after this first announcement. But so far, Rockstar Games has refused to give its fans any additional information about "It's ongoing." The development studio also hasn't confirmed if there will be a sequel to GTA Online. But after another leak, this should be highly likely. A post has appeared on the Internet, which shares a lot of information about the new online mode of GTA 6.
| | |
| --- | --- |
| Game name | Grand Theft Auto VI (GTA 6) |
| Exit | TBA |
| Editor | Rockstar Games |
| Developer | Rockstar North |
| Platform | PS5, Xbox Series X, PC |
| Gender | Action-Adventure, Open World |
GTA 6: Gangs and drugs online? Leak reveals new information
Where did the leak come from? 
GTA 6 has been the subject of rumors and alleged leaks for years. From the big leak of Project Americas to the smallest concept coverage of GTA 6 fans, we've seen all sorts of information pass by in recent years. But the most interesting ones usually come from a Reddit account with the simple name of u/GTA_VI_LEAK, which has been regularly sharing surprisingly specific information about Rockstar's behemoth since 2020. A brand new leak from this account now addresses GTA 6's online mode.
What does the leak say about online mode? 
On Reddit, u/GTA_VI_LEAK shared a long post in which appears a lot of information about the successor of GTA Online. The account thus gives indications on the setting, the structure, and the characters that the players* of the multiplayer will be able to choose.
GTA 6 Online, wouldn't be about building a solo empire. Rather, it would be about rising in rank and building a reputation as a member of an existing gang. To do this, each player* will play as four characters, each belonging to a different gang.
What are the upcoming gangs? 
Five different gangs and organizations should be available in GTA 6 Online. Each of them will give your character unique circumstances in the online mode. For example, DOA agents and members of the "Von Crastenburg" family will not be able to go to prison. Those who belong to the "El Tercer Ojo" cartel should have access to the best weapons, and gang members should be able to ask for NPC companions on demand. You can see here all the memberships mentioned by GTA_VI_LEAK and their characteristics:
"Gangbanger"

Member of the Ballas or Families

Take urban blocks to increase his influence

Drug trafficking would be an important part of increasing the reputation

Respawn in case of death in his own gang

territory Can call on NPCs
"El Tercer Ojo"

Getting the Best Weapons

Passes Drugs from South America into the "glazers".

Earn money and reputation by killing members of "Los Perros Locos".

Loses reputation by killing DOA agents
"Agent DOA"

Arrest gang members and El Tercer Ojo to increase his reputation

Lose reputation for killing NPCs

Can't get a Wanted

level Higher cash rewards at each reputation level
"Von Crastenburg"

Starts at $
1,000,000
Can't get a Wanted level, but crimes reduce reputation

The only characters who can own businesses

20% of every dollar earned goes to Vivien from Crastenburg
What else do we know about GTA 6 Online? 
In the full Reddit feed, GTA_VI_LEAKS expands on the structure of the missions and also talks about a prison system for GTA 6, which fans have already wished for on several occasions. In addition, each mission should be playable alone or cooperatively and, according to the leak, the currency will be deflated again, unlike GTA Online, but making money should be more difficult.
GTA 6: Is it all a lie? This is the part of the truth that the leak could contain.
Is the leak reliable? 
When it comes to GTA 6, any leaks or rumors should be viewed with the utmost caution. Experience shows that there are more secrets at Rockstar Games than at any other development studio, which is why leaks need to be questioned. The mass of very specific information behind the GTA_VI_LEAK data, however, could suggest some veracity.
We'll know later when Rockstar Games shares the first official GTA 6 trailer. According to the account, this one should also arrive soon. We will then know if GTA_VI_LEAK is a completely legitimate source or simply someone who has a very flowery imagination.