Yes, it can — if you use it with a paired accessory
Apple Watch 6 is predicted to return with tons of health-tracking features than we have imagined. including the ability to detect worry levels.
A replacement patent has surfaced which means that the upcoming device could also accompany the potential to see the vital sign.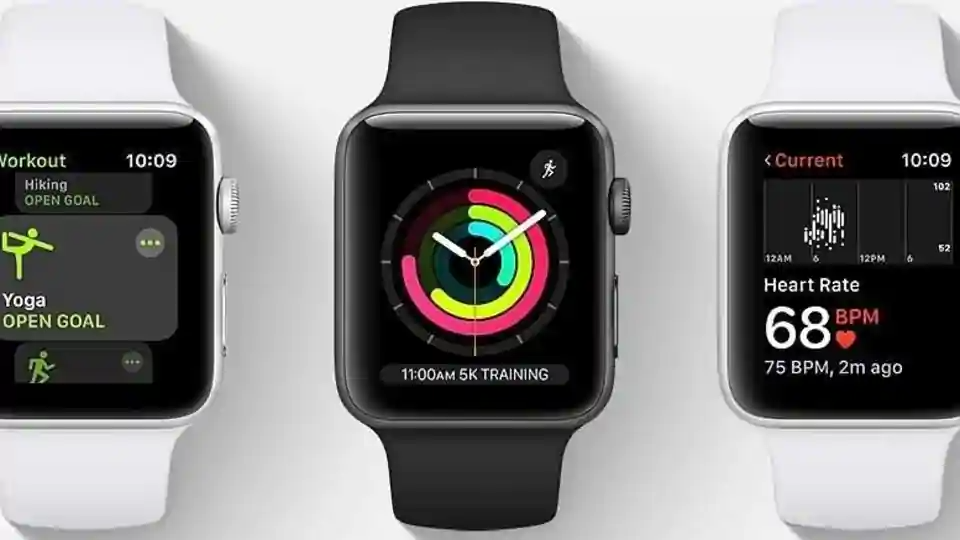 Apple already has pulse tracking but the power to detect vital signs might be a valuable addition to what the Apple Watch can do for its users' health. The atypical vital sign might be diagnostic persistent health conditions like hypertension. consistent with a CNN report, hypertension, amongst various other issues, could increase the danger of an individual contracting Covid-19.
Ideally, to read the vital signs, you would like an adjunct just like the compression cuff. The patent Apple has filed describes how a "non-invasive vital sign reading" is feasible with the utilization of applanation tonometry. Applanation tonometry may be a method that optometrists use to live pressure on the attention.
The patent has details of what this might appear as if including a series of electrodes of a wearable, like an Apple Watch, and/or capacitive nodes on the watchband.
While most of the Possible configurations use capacitive sensors, the Apple patent notes that they might apply to other forms of sensors just like the piezoresistive pressure sensors that change shape when pressure is applied.
This offers many possibilities in measuring pressure and what the last word method of use might be.
blood oxygen level tracker
The patent was first filed in September 2016, but that it's been published on May 12, 2020 means this tech might come to the Apple Watch 6.
If the power to read vital signs gets added to what's potentially coming to the Apple Watch 6, it bumps up a health repertoire that already features a blood oxygen level tracker which may help detect apnea.
Then there's the guts rate tracker, which, alongside the blood oxygen level tracker can help detect hyperventilation and prompt users to prevent, take a breather and settle down.