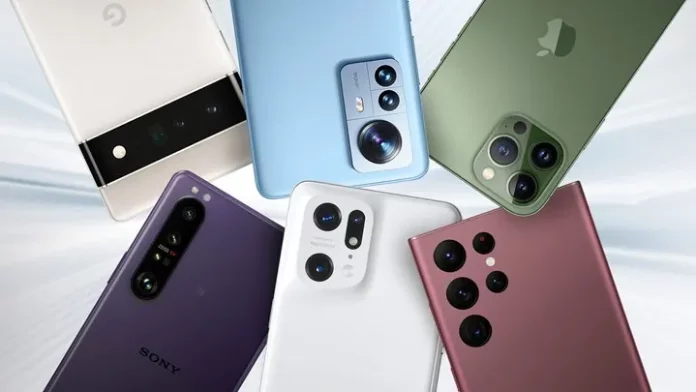 We have listed the phones with the best camera for those who are looking for a phone with a beautiful camera. Here's a list of phones whose camera captures the best photos, according to DxOMark:
There are many criteria that are considered when buying a phone. While speed and battery are important for some users, the most important criterion for some users is the camera performance of the phone. And we said, "Which phones take the best pictures?" For those who wonder, we have listed the best camera phones in the DxOMark lists for you.
Before moving on to the list of the best phones with a camera, let's briefly touch on a few details that are important in camera performance. Because in today's smartphone industry, megapixel wars are taking place. So much so that even 200-megapixel phones have been released.
Yes, resolution affects the camera's performance, but it's not the only criterion that matters in the camera. In addition, there are some handicaps brought about by high resolution. The first of these is; as the resolution increases, the data collected by the camera increases, and the file sizes increase significantly. For example; A 12 MP resolution is 1.8 MB in size, while a 48 MP resolution can reach up to 80 MB.
Another issue is that if the sensor size of the camera and the aperture range of the lens is not improved in parallel with the increased resolution, problems such as dark places and noise can occur in low-light environments as more data about the photo is collected with the increase in resolution. That's why, in addition to resolution, attention should be paid to sensor size, pixel size, aperture, focal distance, lens quality, and software success to understand that the phone camera is good
DxOMark best camera phones ranking 📱 (2022-2023)
The DxOMark Image Laboratory tests and scores the phones in different conditions with all these technical details. Here are the phones with the best camera according to DxOMark:
Huawei Mate 50 Pro
Google Pixel 7 Pro
Honor Magic4 Ultimate
iPhone 14 Pro & iPhone 14 Pro Max
Huawei P50 Pro
iPhone 13 Pro & iPhone 13 Pro Max
Xiaomi 11 Ultra
Google Pixel 7
Huawei Mate 40 Pro+
Xiaomi 12S Ultra
The best phones 🤳 with the front camera
According to DxOMark, the phones that take the best selfie photos are:
iPhone 14 Pro & iPhone 14 Pro Max
Huawei Mate 50 Pro
Huawei P50 Pro
Google Pixel 7 Pro
Huawei Mate 40 Pro
Huawei P40 Pro
Google Pixel 6 Pro
Asus ZenFone 7 Pro
Samsung Galaxy S20 Ultra
Huawei nova 6 5G