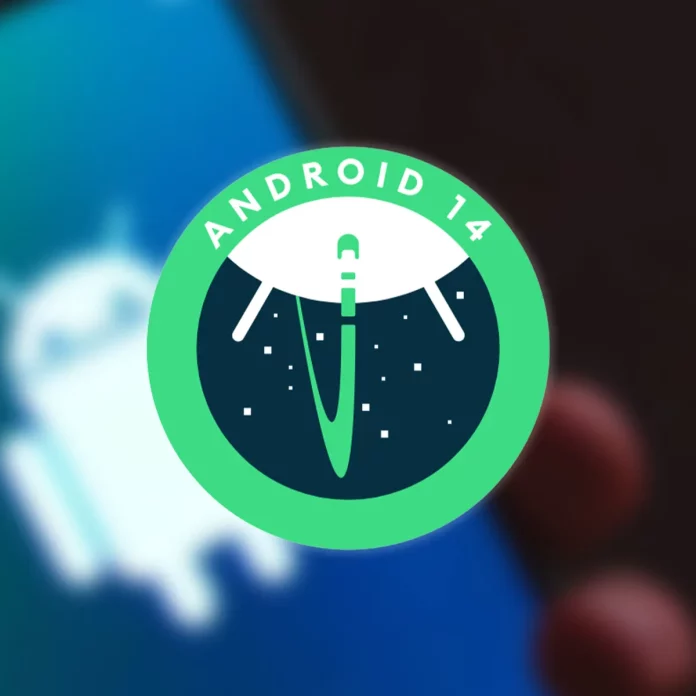 Google's Android 14 beta programme is well underway, with the main release scheduled for the end of summer 2023. We're now looking at Android 14 Beta 4, which is the most recent available update. We're still at least a month away from the final version, and in the meanwhile, there are a slew of new features to sift through and explore before the stable version arrives on all the latest and best Android phones. If you want a complete list of what's new and what to anticipate in Android 14, keep reading – there's a lot, and it's definitely a bigger version than Android 13, though it still doesn't compare to Android 12, which offered Google entire new features. Material You create
Android 14 release date, and supported devices
Android 14 maintains a similar release schedule to previous iterations. As you can see in the timetable below, we're looking at two developer previews, the first of which will be published in February and the second in March. Google launched the first beta on April 12, followed by Beta 1.1 two weeks later. Historically, the firm has saved some of the more intriguing consumer-facing updates until the release that coincides with its developer conference on May 10, Google I/O, as was the case this year. On stage, there were a few announcements about some interesting new features coming to Android 14. In the meanwhile, there were various bug-fixing releases, such as Beta 2.1 on May 25.
According to the plan, Android 14 gained platform stability with the third beta in June. This implies that developers may create apps leveraging the new features and APIs offered in Android 14 without fear of further modifications before the release. A fourth beta was released in July, and the stable release will follow soon after. If history is any guide, the release date will most likely be around August or September .The beta programmer is compatible with the following Google Pixel devices:
Pixel Tablet
Pixel Fold
Pixel 7a
Pixel 7 & 7 Pro
Pixel 6a
Pixel 6 & 6 Pro
Pixel 5a 5G
Pixel 5
Pixel 4a 5G
The recently introduced Google Pixel 7a, Pixel Tablet, and Pixel Fold are now part of the beta programme, with Android 14 Beta 3 for the former and Android 14 Beta 4 for the latter two. On the opposite end of the spectrum, the Google Pixel 4a, which lacks the 5G component, will not see any beta releases. It is not certain to receive any updates beyond Android 13 as per Google's commitment of three software upgrades, and it does not appear that it will receive Android 14.
The developer preview and early beta releases were, as usual, limited to the Google Pixel phone range. Following Google I/O, more phones from other manufacturers joined the beta programme, as has been the case with previous Android versions. You can presently acquire the Android 14 Beta on the following devices, albeit based on our hands-on experience with them, you should avoid installing Android 14 on them until it's more stable:
iQOO 11
Lenovo Tab Extreme
Nothing Phone 1
OnePlus 11
Oppo Find N2 Flip
Realme GT2 Pro
Tecno Camon 20 Series
Vivo X90 Pro
Xiaomi 13 Pro
Xiaomi 13
Xiaomi 12
Google has also made generic system images (GSIs) available for download, which can be installed on any phone that supports Project Treble. But before you go that way, make sure you know exactly how to install an Android beta.
After the beta testing is over, we anticipate that Android 14 will be accessible on all modern Android phones as well as the flagship phones from the previous several years. Depending on your manufacturer, the deployment may take more than a few months. Samsung phones are often updated quite rapidly, within a few months after the initial release, but the same cannot be said for Asus, Motorola, and other manufacturers.
What's new in Android 14 Beta 4
Google released Android 13 Beta 4 on July 11, right in the midst of Amazon's Prime Day shopping event. Barring any point releases for further bug fixes, this is supposed to be the last beta before Android 14 goes stable, likely in August or September the latest. There are a few more tweaks that make the new version of the OS ready for prime time, so let's dive right in.
Android 14's Easter egg is finally here
Every Android version contains a hidden Easter egg in the system settings, and Android 14 is no exception. The Easter egg has you launch a rocket, soaring across the wide nothingness of space with the chance to explore stars, planets, and more, in keeping with the Apollo 14-inspired logo for this edition. It's a fun little mini-game that you should certainly try out if you have Android 14.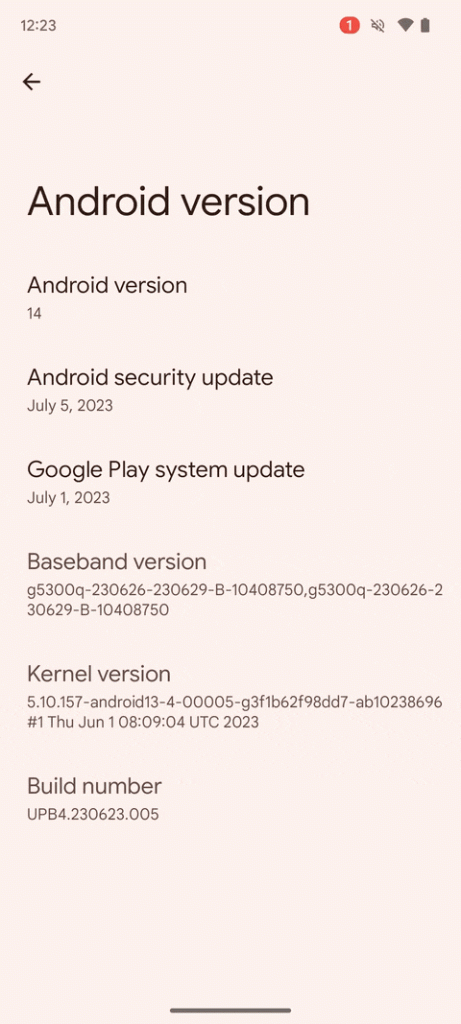 You may access it, like in previous releases, by opening system settings, going to About phone Android version, and repeatedly and rapidly clicking the Android version entry. Then, long-press the Android 14 logo for a few seconds to launch the rocket, which includes haptic stimulation.
Android 14 Beta 4 makes PIN entry slightly faster
Many Android phones allow you to unlock your handset instantaneously by entering the right PIN without needing to press an additional enter button. Google has finally added this functionality to Pixel phones. When you have a PIN with six numbers or more, an option to turn on Auto-confirm unlock appears in system settings under Security & privacy Device unlock screen lock cog. The option is checked by default when you create a six-digit PIN, but you may uncheck it if you want not to reveal a burglar how many digits your PIN contains.
When you enable the change, you will see outlines on your PIN entering page indicating how many numbers you need to write, and the enter button in the keyboard will be removed. As you press the keys, the outlines fill in. When you input an incorrect digit on the last outline, the entry area clears instantaneously, forcing you to completely repeat your PIN.
The way themed icons are shown has been tweaked in Android 13 Beta 3, with more of your themed colour being used for the backdrop than previously. Many users were dissatisfied with the lower contrast in dark mode, and in Beta 4, Google has further adjusted the design to bring the icons back in line with their appearance in Android 13.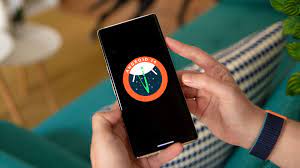 Android 14 adds new default profile images
If you share your device with many individuals (as may be the situation with the Pixel Tablet), you must switch between various profiles. You may either use your own photos or rely on Android 14's slick new selection of preset graphics, which was discovered by Mishaal Rahman.
Android 14 Beta 4 brings home screen customization to older Pixel phones
Prior to the Pixel 6, home screen customization capabilities, like as the ability to pick different lock screen shortcuts or clocks, were inexplicably lacking from Pixel phones. Several owners verified in Mishaal Rahman's Twitter thread that they may now do so using Android 14 Beta 4.
Android 14 makes your lock screen customizable
Apple's iOS 16 allows extremely customised lock screens, and it seemed obvious that Google would have to respond at some time. That's the situation with Android 14. In Android 14 Beta 3, the business allows you to replace the default lock screen clock with a number of other options. Furthermore, you may select a more complicated interface that reorganises the other info on your lock screen, such as the current weather conditions and date. Surprisingly, Mishaal Rahman says that the personalization choices are unavailable on the Pixel 4a 5G and Pixel 5. We can only hope that this is a glitch.
If you don't want home automation or Google Wallet, you'll be able to switch to various fast action buttons at the bottom with Android 14. You may choose whether to easily access the QR code scanner, torch, Do Not Disturb or Mute, photo or video camera or nothing at all for a cleaner appearance. To activate the activities, you must now long-press the buttons, much as on iOS. In terms of parallels, you can reach the personalization choices by long-pressing the home screen, something Apple added to its operating system a time back.
Android 14 offers new gesture navigation tutorials
Many people are still unfamiliar with gesture navigation, and the navigation mechanism on the future Google Pixel Fold and Pixel Tablet with its taskbar is just growing more confusing. The two new additions to Google's portfolio are most likely the reason the firm opted to rework its gesture navigation instruction for phones, which is now also available through system settings.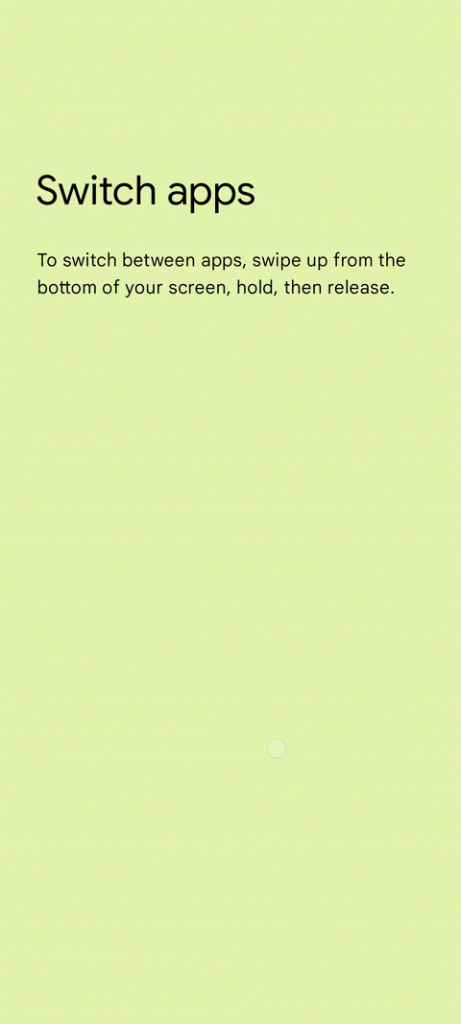 Android 14 brings back the clock shortcut in the notification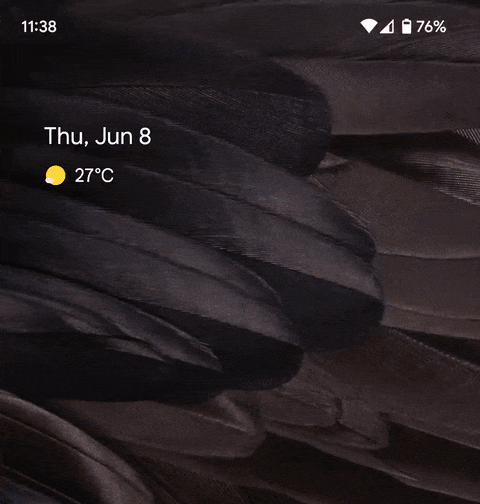 Google loves to change the notification shade with each Android release, and Android 14 is no exception. The clock in the upper left corner has been turned into a tappable portion, allowing you to instantly access the Clock app without cluttering your home screen with yet another icon or widget. The feature appears and disappears in Android, and it was last deleted in Android 12 after being present on Pixel phones in Android 11.
Android 14 gets a new mouse cursor
Android 14 Beta 3 includes a new mouse pointer that appears a lot more contemporary and distinct than the existing Mac-like version, as observed by Tasker developer Joo Dias (via Mishaal Rahman). The new form resembles a triangle rather than a pointer, but it is still clear what function it serves. With Google's renewed interest in tablets and rumours of a Pro version of the Pixel Tablets circulating, it's understandable that it would want to refine productivity tools like these.
How to Get the Android 14 Beta right now
Android 14 is available for download for everyone. You can simply opt into beta testing via the Android Beta Program, and you'll get a normal system update like you know from normal Android releases. Of course, you can still learn how to manually install the Android 14 Beta on your Pixel phone, if that's your jam.
Keep in mind that the software isn't as stable as a finalized release, so you should only install it when you have a spare phone or when you're okay with not being able to use your phone due to bugs.