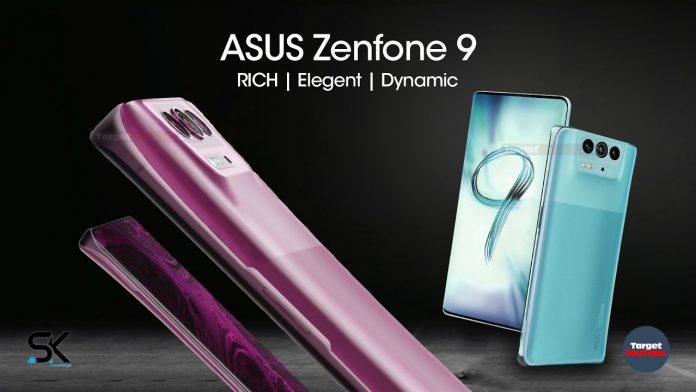 A leaker has unveiled on Twitter the spec sheet of zenFone 9, the next high-end smartphone from Asus that should directly compete with the Xiaomi 12 or galaxy S22. Processor, memory configurations, battery, main photo sensor, color, and even a price range are some of them. A short video, which seems to be legitimate, accompanies this very interesting list.
Asus introduced a few days ago the ROG Phone 6 and the ROG Phone 6 Pro. These are two high-end gaming smartphones whose selling price starts at more than 1000 $. They are equipped with a very powerful platform, a very large screen, a monstrous dual battery, and a design optimized for gaming, whether in terms of grip or heat management. You can find the complete test in our columns.
The brand's catalog is not only made up of ROG Phone. There are also ZenFone, more traditional smartphones that will appeal more to the customers of Xiaomi, Samsung, Oppo, or Apple. Last year, Asus introduced two ZenFones: the ZernFone 8 and the ZenFone 8 Flip, the former being a small superphone (like the Xiaomi 12 or Xperia 5 III) and the latter being the spiritual successor to the ZenFone 7 with its rotating photo module.
THE ZENFONE 9 WOULD TAKE THE SMALL FORMAT OF THE ZENFONE 8
This year, we expect Asus to introduce ZenFone as well. How many will they be? Mystery. However, a leak confirms that the "classic" ZenFone 8 will indeed have a direct replacement. This would be the ZenFone 9. The information comes from leaker SnoopyTech who posted a list of technical features that strongly resembles that of a small superphone. You will find in particular a Samsung AMOLED screen of 5.9 inches 120 Hz, as for the ZenFone 8.
In this small chassis, we would find a battery also quite small, since its capacity would reach 4300 mAh. This would still represent an increase of 300 mAh, which is not negligible. Waterproofing and a 3.5mm jack port would also be back. There would also be two photo sensors on the back, hinting at a similar functional range to that of the ZenFone 8. Still no optical zoom on the program here.
NEW PHOTO SENSOR, OPTICAL STABILIZER, AND SNAPDRAGON 8+ GEN 1
On the other hand, a big change would be expected in this area. The ZenFone 8's 64-megapixel sensor would be replaced by an IMX766, Sony's star 50-megapixel sensor. And it would be equipped with a "hybrid" gimbal. Understand that this is a dual optical stabilizer placed on the sensor and optics. It would be stabilized on 6 axes. It remains to be seen how these axes will be distributed (we bet on 3 on the sensor and 3 on the lens).
Two more changes are expected. First, the fingerprint reader under the screen would be moved to the right edge, as for the ZenFone 7 (and the Xperia). Then the SoC. This is the Snapdragon 8+ Gen 1. Like the ROG Phone 6, the ZenFone 9 would therefore evade the Snapdragon 8 Gen 1 to focus on its improved version. Let's hope that no heating problems will tarnish the experience.
Three configurations would be offered: 8+128 GB, 8+256 GB, and 12+256 GB. Prices would range in Europe between 800 and 900 euros. The Asus ZenFone 9 would therefore also suffer slight inflation, its predecessor having been marketed for between 699 and 819 euros. Be aware that no official information has been communicated by Asus about the ZenFone 9. But given the completeness of this leak, it would be logical that the formalization is not very far away.
Asus Zenfone 9: A very promising spec sheet
Like its predecessor, the Asus Zenfone 8, the Asus Zenfone 9 is expected to be equipped with a 5.9-inch display. This one seems to be made by Samsung and offers a refresh rate of 120Hz. The Snapdragon 8+ Gen 1, which has already performed very well in our review of the Asus ROG Phone 6 Pro, should ensure sufficient power.
In addition to a rather curious backpack stand, the video also shows a fingerprint sensor placed on the side and mentions an IP54 certification. In addition, we notice the integration of a double photo module on the back, led by an IMX766 sensor with Gimbal 6-axis stabilization. A 4300 mAh battery and a 3.5 mm jack should also be in the game.
Based on our review of last year's Zenfone 8, the Asus Zenfone 9 could be a really interesting development. For now, it is impossible to know when Asus will officially present the smartphone. But if Asus already downloads videos and publishes them by mistake, the presentation will not be long in coming.