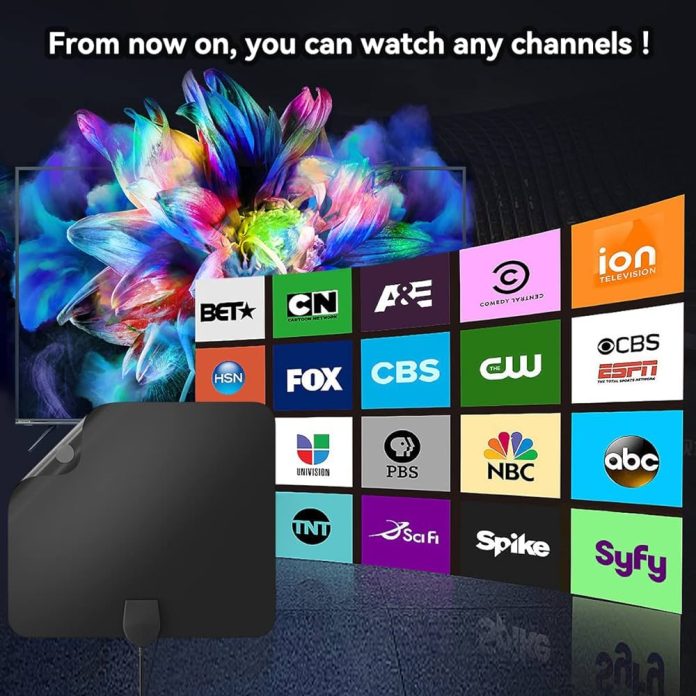 Now, antennas have come a long way and offer a lot more. As kids, we had a handful of sport channels. Now, I can get almost 50 channels with my antenna. The number of channels you can get will vary depending on where you live.
An antenna has been a crucial component of my road to being a cord cutter for the past 10 years. I didn't have access to any TV channels using an antenna when I initially cut the cord because of where I resided. I now reside in a region where an antenna can get over 50 TV stations for free, including all of the big Sport channels networks, including ABC, CBS, FOX, and NBC.
Consider your location's channel availability before purchasing an antenna, and consider a roof-mounted antenna for better TV station reception.
Additionally, it is important to consider the distance between your residence and the broadcasting towers, as this can affect the quality of reception. Conducting a simple online search or consulting with local experts can provide valuable insights into the signal strength in your area and help you make an informed decision about purchasing an antenna.
You can find out what stations are close by and get an idea of what kind of antenna will work best for you by visiting a website like AntennaWeb. RabbitEars is a different website you might like to visit. This website also helps you get an idea of what signals are available where you live.
You may use these websites to see whether an antenna will work for you before spending the money. Always keep in mind that an outside antenna will perform better than an interior one. Having said that, if you reside close to the towers, an inside antenna will work just fine.
The Best Antennas for Cord Cutters
A excellent method to watch HD TV from networks like ABC, CBS, FOX, and NBC for free is via an antenna. Additionally, you may discover networks like PBS, The CW, Comet, Buzz, MeTV, and many more in numerous locations.
The abundance of antennas and TV networks can lead to missed opportunities, so it's crucial to choose the right antenna for your needs.
Finding out if an indoor or outside antenna is best for you should be your first step. To find out what channels you can get with an indoor or outdoor antenna, input your address.