Dell XPS 13 4K offers many configurations of the Dell XPS 13 on its website. I've got the $1,749 one, which incorporates a Core i7-1065G7, 16GB RAM, a 512GB SSD, and a 1920 x 1200 touchscreen.
The $1,199 base model features a Core i5-1035G1, 8GB RAM, a 256GB SSD, and a non-touch display — $1,299 gets you that configuration with a touchscreen. These specs should be enough for anyone who just intends to browse. If you propose on gaming, you'll probably want more storage and RAM.
The 4K model starts at $1,549; that also buys 8GB RAM, 256GB storage, and a Core i5. And you'll max the thing out with an i7, a 2TB SSD, 16GB RAM, a 3840 x 2400 touch display, and Windows 10 Pro for $2,309. (There's also a $999 model with a Core i3 and 4GB RAM floating around somewhere, but it's not currently listed on Dell's website).
I haven't been ready to test a 4K model, but the 1920 x 1200 touchscreen looks ok that anyone who's not doing creative work probably doesn't get to distribute extra for the higher-resolution panel. additionally, the lower-resolution model still gives you a touchscreen option, which wasn't the case on older models, where you had to cough up for a 4K screen just to possess touch capability. This one is quite adequate for gaming and Netflix viewing, and other reviews indicate that the 4K model is dimmer and can likely suck battery life to below acceptable levels.
DELL XPS 13 SPECS
Processor: 10th Gen Intel Core i7-1065G7 (8MB cache, up to 3.9 GHz)
RAM: 16GB
Storage: 512GB
Weight: 2.8 lbs
Thickness: 0.58 inches
Battery: 52Wh
Display: 13.4-inch touchscreen (1920 x 1200)
Camera: 720p
Wi-Fi: Wi-Fi 6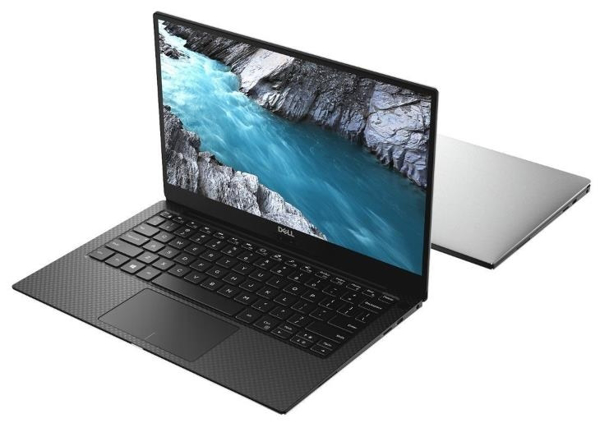 With two Thunderbolt 3 ports, a headphone jack, and a MicroSD slot (and the laptop ships with a USB-A adapter). It's nice to have USB-C on each side, and I know legacy ports are falling out of fashion, but I'd personally trade one of the Thunderbolts for a built-in USB-A. I still have some older peripherals I hope to get more use out of — you may not, but a more diverse port selection means neither of us would need a dongle.
Now, about this new processor. You're not alone if you're confused by Intel's big mess of 10th Gen chips, so here's the TL;DR. The late 2019 XPS 13 is powered by a Core i7-10710U, which is a Comet Lake chip with six cores and 12 threads. This XPS has an i7-1065G7, which is an Ice Lake processor — four cores and eight threads. This might look like a downgrade on paper, but that depends on what you're trying to do. Extra cores give you an advantage in computational tasks — crunching numbers, compiling code, elaborate things in Excel. But Ice Lake is better for tasks that might leverage a GPU (gaming, photo, and video work, etc.) thanks to Iris Plus, its far superior Gen 11 integrated graphics.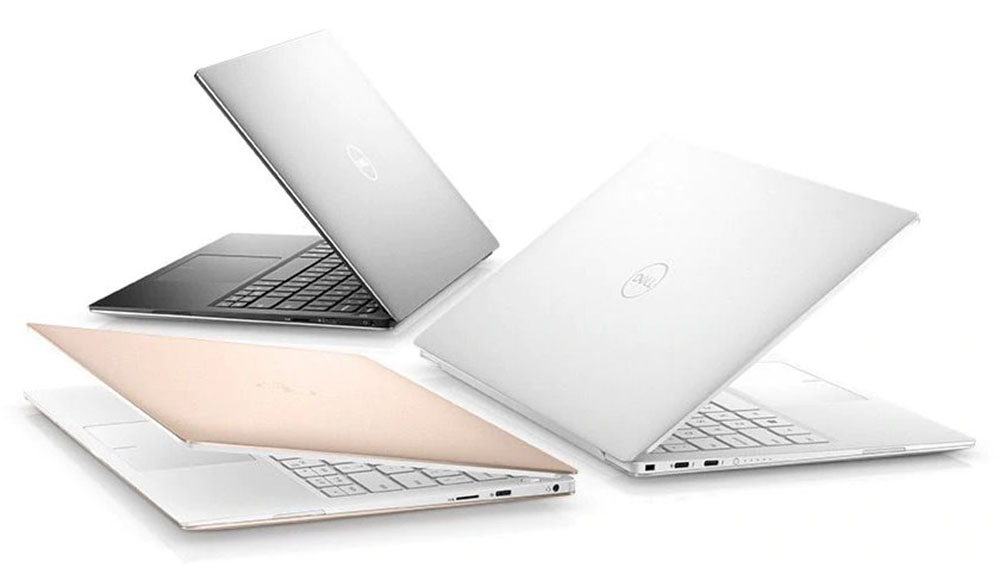 The XPS handled my daily multitasking — swapping between 15-20 Chrome tabs, Slack, and Spotify, often with downloads running within the background — without a stutter. Multitasking did cause some heat, particularly within the keyboard area.
Outside of gaming, the device was never uncomfortable in my lap, but my fingers could often feel the warmth beneath the keycaps once I was running as few as eight tabs — and therefore the keyboard was downright hot during games (even League).
the great news is that the Dell XPS does an honest job of keeping the CPU cool. I never experienced throttling, and therefore the i7 stayed fairly consistently within the high 60s and low 70s throughout my 30-minute session of Tomb Raider.
The fans, meanwhile, were audible, but not annoyingly loud.
dell XPS 13's keyboard and touchpad are my favorite keyboard and touchpad on the market. Their 2020 variants still earn their stripes. Dell hasn't ported over the butterfly keys of the XPS 2-in-1; these keys have 1mm of travel, and they're snappy, satisfying, and not too loud. My fingers flew, and that I made fewer mistakes than usual. The keyboard is now edge-to-edge, and therefore the keycaps are 9 percent larger. That doesn't appear to be much, but I can feel the difference. The touchpad is additionally 17 percent larger than last year's model; the surface is delightfully smooth and therefore the click is effortless.
The audio isn't what you'll get from a competent external speaker, but it's still about nearly as good as anything I've ever heard from a laptop. Bass wasn't strong, but the percussion had some oomph, and therefore the bottom-mounted speakers filled a decent-sized room. The sound was a touch distorted at max volume, but crystal clear at 90.
If the Dell XPS 13 features a true weakness, it's the webcam. The 2.25mm 720p shooter delivers an almost comically grainy picture — my hair seemed like a blurry blob, and my background was either washed out or very dark with no middle ground. Miraculously, though, Windows Hello worked just fine, recognizing me instantly in diverse settings and conditions. And Dell deserves credit for squeezing a functional camera into a bezel so tiny — really, I'll take anything over the nose cam of prior years. (If face recognition isn't your speed, a fingerprint reader is additionally reliable).