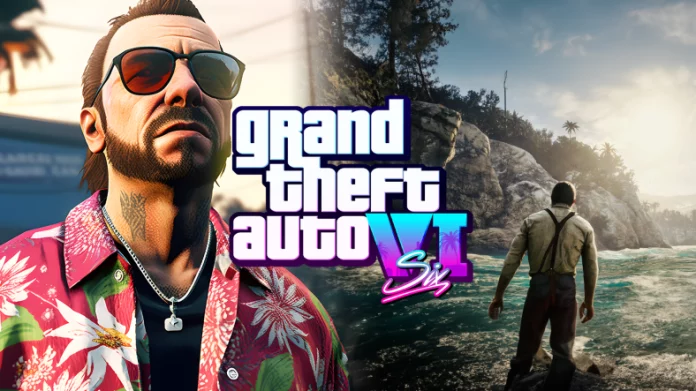 Fans of the Grand Theft Auto ( GTA 6 ) franchise are anxiously expecting official news about the upcoming Grand Theft Auto 6, but Rockstar Games has kept any specific facts under wraps. The rumor mill, on the other hand, has been churning out tantalizing information, probably none more so than the anticipated setting: the renowned Vice City, a fan-favorite place originally made its mark in the classic 2006 game.
Vice City looks to be at the center of GTA 6. This is based on a slew of rumors, which have been backed by leaked materials from September 2022. These leaks definitely suggest a return to Vice City's vivid, neon-lit streets, sparking a wave of excitement within the community who are eager to return to the sun-drenched and crime-ridden streets.
However, Vice City may not be the sole location in GTA 6. There have been rumors that the upcoming title will feature a larger setting. According to reports, more varied places, such as several Latin American islands, will be included, increasing the scope of the game's globe beyond anything seen before in the franchise.
Interestingly, these new places may offer light on an unresolved issue from another Rockstar game, Red Dead Redemption 2. RDR2 relocated players from the familiar plains of New Austin to the exotic Caribbean island of Guarma. Despite its beautiful tropical setting, Guarma's brief debut and lack of narrative effect left many fans perplexed about its role in the game.
With rumors swirling around GTA 6's potential Caribbean locations, many suspect that Rockstar's inclusion of Guarma in RDR2 may have served as a testing ground. It's possible that the company was experimenting with how to efficiently design and incorporate a Caribbean setting, maybe for a future project like GTA 6.
This link between the two games demonstrates the meticulous preparation that goes into Rockstar's blockbuster products. Not only does the potential of a Vice City setting for GTA 6 heighten anticipation for the game's release, but it also sheds new light on Guarma's relevance in RDR2. While fans wait for official confirmation, rumors and leaks about Grand Theft Auto 6 offer a vision of a sprawling and immersive new chapter in the popular game.