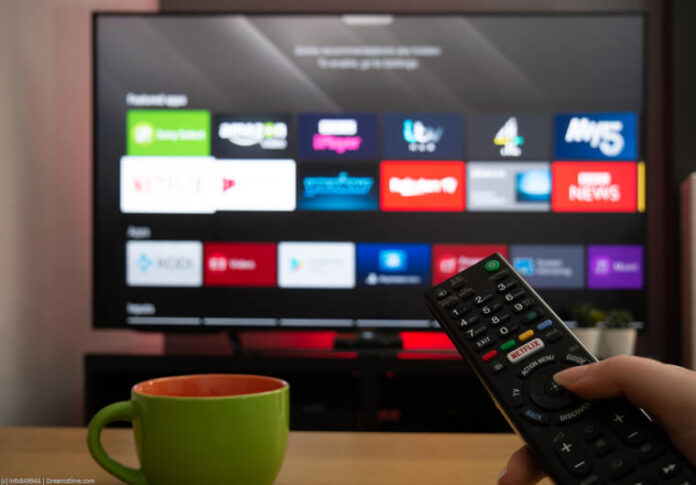 ITV Hub is an online video on demand service accessible through the main ITV website itv.com. The service offers a variety of programs from homegrown programming to imports across ITV, ITV2, ITVBe, ITV3, ITV4, and CITV. Some sports programming is available to watch again via the service, Programmes are available for 30 days on the site after being first shown on ITV. The service was originally called ITV Catch Up but was then rebranded 'ITV Player' on 5 December 2008 as part of ITV's aim to create a recognizable and consistent brand for video-on-demand content across the web and TV. ITV Player was also branded as ITV Net Player and referred to as the ITV Network Player in branding and communication around programming intended for consumption across the UK, such as on Virgin Media, before adopting the current name.
How do I sign into my account?
On our website
Simply click on the 'Sign in' button at the top of the page, and enter the email address and password you chose when registering for an account. If you've forgotten your password, see here.
On an iOS or Android mobile device
Head to the 'My ITV' section of the app and tap 'Sign in'. Enter the email address and password you chose when registering for an account. If you've forgotten your password, see here.
On a Connected TV device
Once you're in the app, press the down key to access the 'My ITV' section.
Click on 'Sign in' and you'll be presented with a 6-digit code.
Head to itv.com/tv on a PC/Mac or on your phone. If you're signed in on that device, you'll see a screen asking you to enter the code on your TV. If not, you'll need to register for an account or sign in using the email and password you used to register.
Enter the code from your TV (please note this code will update every 10 minutes)
Once you've entered your code, click the 'Continue' button on your TV to start watching!
ITV launches ad-free subscription service for ITV Hub
ITV Hub+, which costs £3.99 per month, has already been running as a pilot on iOS devices, but will now launch on other platforms and get additional functionality.
These will include the ability to download programs on iOS devices, which ITV said made it the first broadcaster to launch a download service using Apple's native streaming technology.
Other plans for the Hub in 2017 include greater personalization and investment in original and acquired content. The platform is this week launching You've Been T@gged, the first exclusive box set in ITV's partnership with Awesomeness TV, a media brand owned by Dreamworks, Hearst, and Verizon that started life as a YouTube channel.
Next month, the Hub will show The V Room, the switch-over show of The Voice, which is on ITV for the first time since the broadcaster won the rights from the BBC.
Paul Kanarek, ITV's group director of online, said: "Viewers have always understood the trade-off between paying to view content and watching adverts. With the development of the ITV Hub, we can now offer viewers a choice – to keep watching for free or to pay to watch without interruptions if that's important to them.
"We've moved from a single content proposition, as a catch-up service, to a more comprehensive offering and Hub+ is a great example of what we can do to further personalize a user's experience."
ITV investment in US digital entertainment studio
ITV has also announced an investment in Los Angeles-based digital entertainment studio New Form, which creates scripted programming for digital platforms including YouTube Red, Fullscreen, and Verizon's go90.
As part of the deal, New Form will provide programming to The ITV Hub. ITV said its investment would support further growth for New form, which has created 30 pilots and 20 series since launching in 2014.
Simon Pitts, ITV managing director for online, pay-TV, and interactive said: "New Form is at the forefront of a new generation of talented producer-broadcasters who are not only creating fantastic new shows but can also build loyal audiences and brands online.
"New Form's hit rate has been very impressive since launching only two years ago and they are a great fit for ITV as we continue to build our digital content capability."
ITV ditches ITV Player and launches new streaming Hub
The ITV Player is dead and has been replaced by the ITV Hub. The streaming player has been updated with a new name, look, and feel.
Following in the footsteps of Channel 4, with its rebranding and merging of its 4oD service into All 4, ITV is aiming to bring all of its streaming services into one place.
ITV said the Hub, originally announced in September but now live, was intended to replace ITV Player and the ITV website. The Hub has launched for mobile, PC, and connected TVs. According to ITV, it provides "instant" access to live programs on all devices.
The streaming service will also be available for "the first time" on Amazon's Fire TV and Fire TV Stick and Freeview Play.
Alongside the revamped service a number of "premiere" and box set titles have been added to the ITV Hub. These include Beowulf, Prey, Thunderbirds Are Go, Trevor McDonald in Vegas, Birds of a Feather, and*Benidorm.*ITV said more would be added in the coming months.
but family Guy and American Dad fans will have to wait for these shows to be included in ITV Hub, despite the broadcaster picking up the rights from BBC Three earlier this year.
The shows will reportedly launch on ITV in the autumn, although no date has been given, is set to be featured as part of ITV Hub's video-on-demand service.