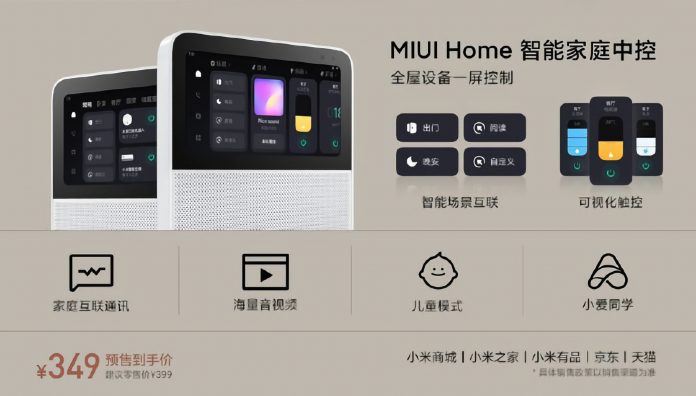 Officially announced today, the new Xiaomi Smart Display 6 can control your entire smart home with minimal effort and maximum effectiveness.
And when you're not running connected equipment, it can provide you with the best of entertainment via the six-inch screen and built-in speakers.
Xiaomi Smart Display 6 controls your smart home and allows you to make video calls
Xiaomi chose its account on the social network Weibo to present its latest hub: Smart Display 6. This little gadget has its primary function to help you control your entire smart home.
Through very intuitive navigation similar to that of smartphones, you can use Xiaomi Smart Display 6 to adjust the functionalities of all your high-tech equipment that is connected to it. For example, you can change your lighting system or even the air conditioning parameters.
On the other hand, the new Xiaomi hub, thanks to the built-in two-megapixel camera, allows you to make video calls, just as you can remotely see what's going on in your home during your absence. This is a feature handy for those who have elderly people in charge or domestic animals.
To ensure user privacy, the new Smart Display has a button on the side that turns off the microphone and also disables the Xiaomi voice assistant.
New Xiaomi hub is also a good company in entertainment
The Xiaomi Smart Display 6 can also take the form of a screen for users to watch movies and series in those evenings when the TV controller is in the hands of another family member, thanks to the support of various Chinese streaming platforms.
On the other hand, the new hub can also work in cooperative mode with the Chinese-branded Smart Home Screen 10 and take on the additional command function for the various rooms of the house.
Pre-bookings of this equipment are already available in your home country, China, for an approximate amount of 50 euros. There is no information available on the launch of this equipment in the global market.