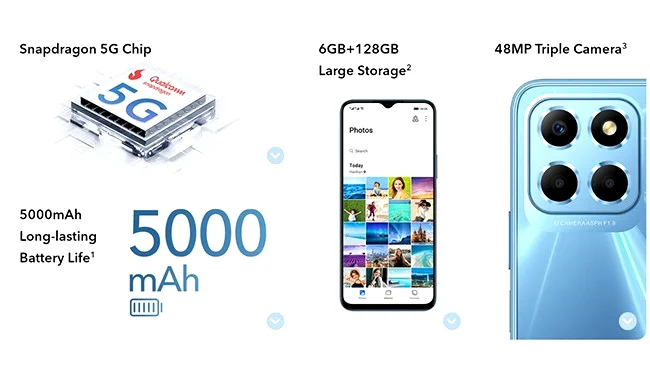 Huawei's former subsidiary has made known a new cheap and possibly good Android smartphone, the Honor X8 5G. At issue is a new phone with a 5G connection, more specifically, an enhanced version of the existing model (Honor X8) presented in March 2022 for the input segment.
There is, however, more news on this smartphone, in addition, to supporting the fifth generation of mobile networks. In this way, it is necessary to make known its highlights, especially for those who are looking for a new accessible device. It is a smartphone with a current design and very balanced features.
This is a new Honor X8 5G smartphone
The Honor 8X 5G smartphone is an incoming or low-end smartphone. However, it has some assets that make it a meritorious device of our attention, such as Qualcomm's Snapdragon 480+ processor, a state-of-the-art SoC.
In fact, given the previous model, the Honor 8X (without 5G), equipped with the Snapdragon 680, this SD480+ is a more powerful chip and equipped with a 5G modem despite the lower range. Thus, we believe that the consumer benefits from the exchange.
The phone itself features a traditional format with a front camera included in the gull-shaped notch at the top of the screen. Already in the rear, we have a triple configuration for the cameras of the Honor 8X 5G.
The Honor 8X 5G has 6.5-inch IPS LCD display with HD+ resolution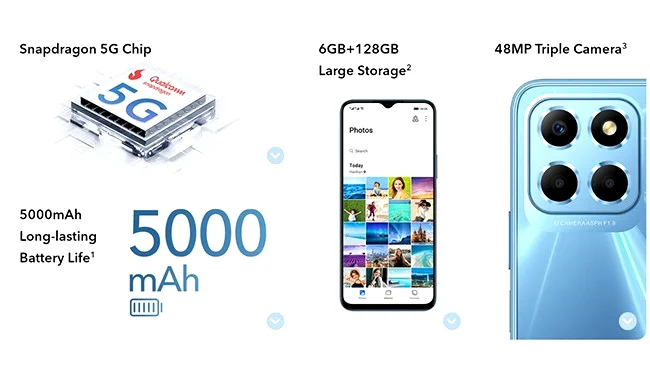 Screen resolution is clearly your weak point. In 2022 you would no longer expect to see HD displays (720 x 1600 pixels) on smartphones coming to market, even if their price is quite affordable. An exception could be made for mobile phones up to 150 €, the new range segment (very) low in mid-2022.
Be that as it may, in the Honor 8X 5G we have a 6.5-inch IPS LCD display with HD+ resolution. The phone is topped off by a notch, at the top, with 8 MP and a focal aperture of f/2.0, very basic features that can only be relieved if the retail price is effectively low.
The price of the Honor 8X 5G is not known but is expected to be (very) low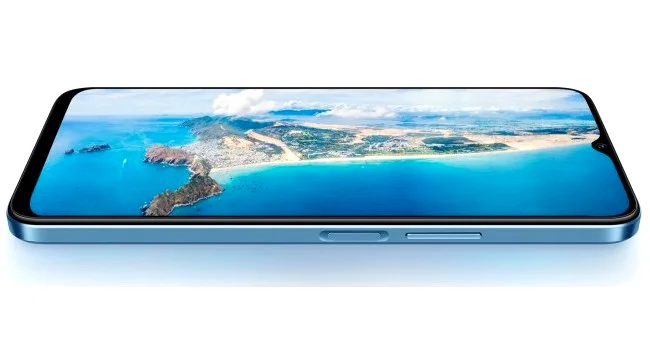 The Honor X8 5G's cameras include a 48 MP main sensor with wide-angle optics. We also have a 5 MP secondary camera with ultra-wide angle optics and finally a third 2 MP sensor for depth information.
We also point out the presence of an 8 MP front camera in your notch. In addition, we have a 5,000 mAh battery capacity with support for fast charging at 22.5W of power.
This smartphone will reach stores in blue and black, still without information related to its retail price and global availability. Note,