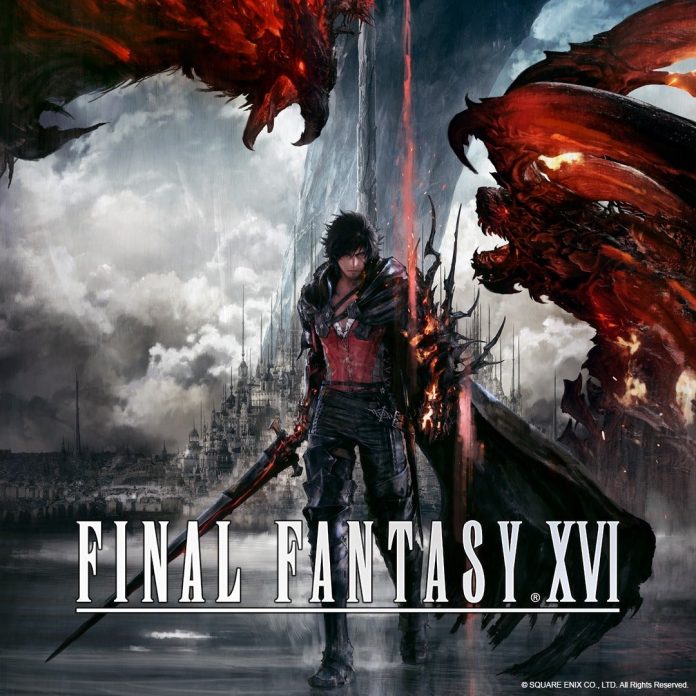 How to Claim Braveheart FF16
Interested in claiming your pre-order bonus for Final Fantasy 16, Braveheart? This potent weapon is a tremendous help in your early explorations of Valisthea. You can also obtain the Scholar's Spectacles and the Cait Sith Charm, which provide you extra EXP and Gil, respectively.
These early game bonus items are extremely beneficial to Clive's equipment loadout and may even aid in grinding if required. But how can you get this stuff after pre-ordering the game and booting it up for the first time? Here's how to earn your FF16 pre-order bonus, Braveheart.
To claim your Braveheart longsword in FF16, first pause the game by using the Start/Options button. By hitting R2, you may access the System menu. Once there, press R1 until you reach the menu with "redeemable items." After claiming it, go to the Gear & Eikons menu and equip your new sword!
Obviously, none of this matters if you haven't already pre-ordered the game. The weapon and attachments are not accessible without a pre-order, and it does not appear to be available for purchase individually. But you'll come across plenty of more fantastic weaponry on your journey!
If you still can't find your pre-order bonuses, go to the PlayStation menu and highlight Final Fantasy 16 before pressing the Start/Options button. Check that all of your add-ons are installed on your console. The term "usable" to the right of each item mentioned indicates that they are in good shape.
That's all you need to know to get the Final Fantasy 16 pre-order bonus, which includes Braveheart! Check out everything we know about the FF16 PC release on Steam while you're here.
How to Claim Braveheart FF16 Steps?
Here is a more detailed breakdown of that process:
Press the Options button to bring up FF16's main menu.
Press R2 until you reach System.

The System menu is the one on the far right.

Once in the System menu, press R1 until you reach Redeemable Items.

This menu can also be found on the far right.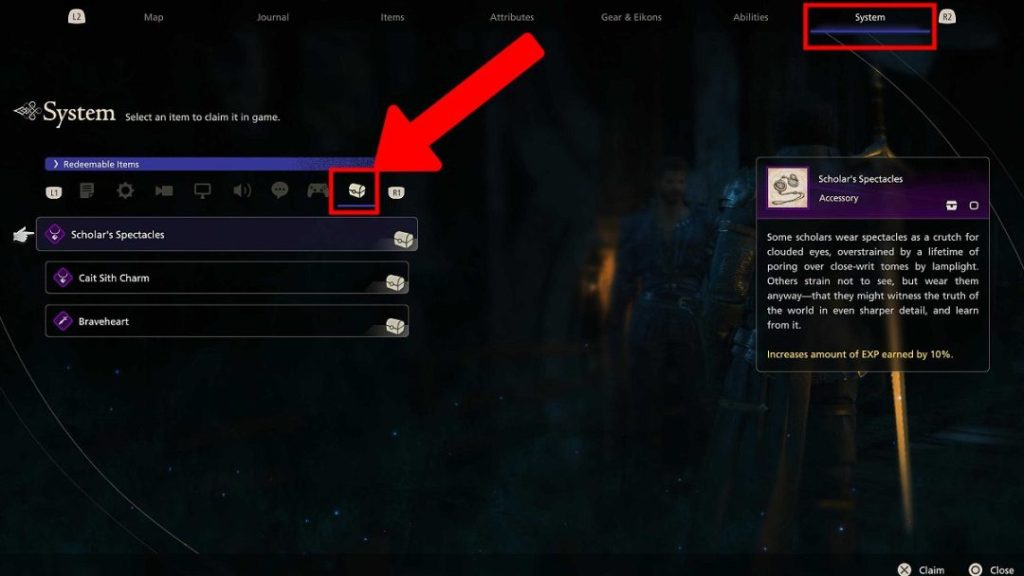 Select the pre-order bonus you wish to redeem and press X.
Choose Yes when prompted to claim the item.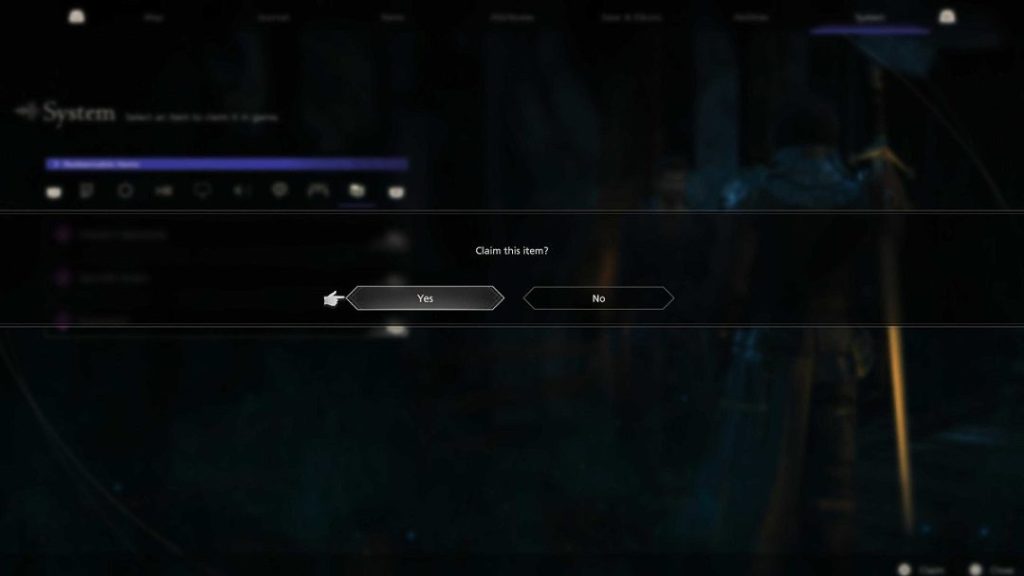 Once you have claimed your in-game pre-order bonuses, head to the Gear & Eikons screen and, if you want to, equip them under the Gear section on the left. The pre-order items will be purple instead of blue.
You cannot claim these bonuses if you did not pre-order FF16 before its launch on Thursday, 22 June 2023.
It is possible that these redeemable items will be added at a later date to the PlayStation store. However, there has been no confirmation of that so far.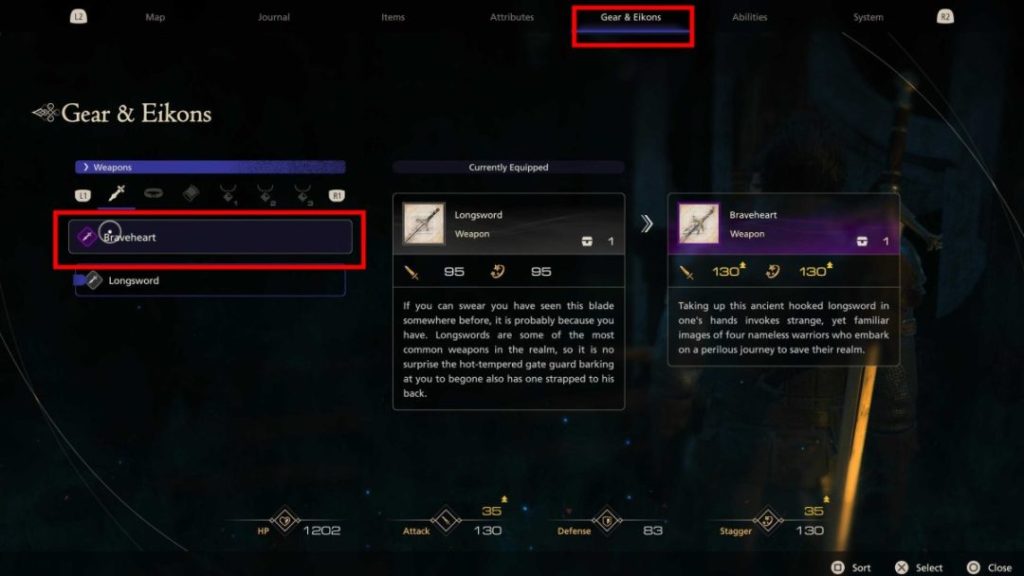 All Redeemable FF16 Pre-Order Bonuses
You can redeem three in-game pre-order bonus items as long as you pre-ordered the Standard Digital Edition, Digital Deluxe Edition, or Collector's Edition.
These bonuses are:
Braveheart (Sword)
Cait Sith Charm (Accessory)

Increases gil earned by 25%

Scholar's Spectacles (Accessory)

Increases amount of EXP earned by 10%
The Standard Edition and Deluxe Edition only have two pre-order bonuses: Braveheart and Cait Sith Charm. You cannot redeem the Scholar's Spectacles if you pre-ordered the non-digital Standard or Deluxe Edition.