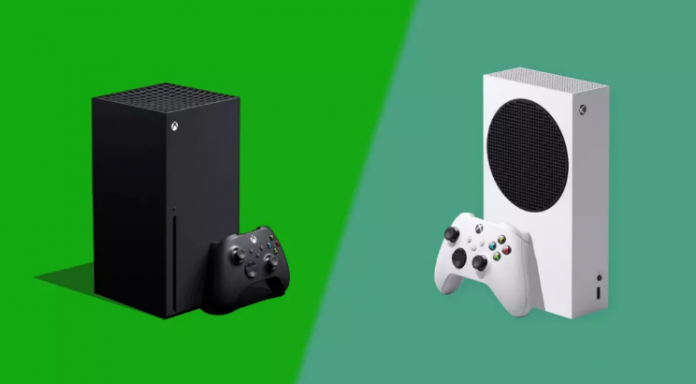 In this article, we'll discuss what are the similarities and differences between Xbox Series S and X. Xbox's next-generation consoles, the Xbox Series X and Xbox Series S were introduced in time for the 2020 Christmas season. Even though both consoles belong to the same generation as the Xbox One and Xbox One S, there are several key distinctions between them.
Differences and Similarities Between Xbox Series S and X
When it comes to the Xbox Series X versus Series S, there's no apparent winner here. Your tastes, your budget, and what you're looking for in a gaming system all play a role in determining which system is the best fit for you. Is a disc drive, for example, truly necessary? And how important is native 4K output to you?
So, let's discuss all the major differences that both platforms have to offer.
Price
The Xbox Series X and the Xbox Series S will be released on November 10, 2020, respectively. The Xbox Series X retails for $499, while the Xbox Series S retails for $299, making it $200 cheaper.
Alternatively, you may use an Xbox All Access payment plan to pay for your selected machine over time. A 24-month Xbox Game Pass Ultimate membership and your choice of Xbox system are both included in the Xbox All Access program.
Using the Xbox All Access plan, you may get the Xbox Series X for $34.99 per month for 24 months, while the Xbox Series S is available for $24.99 per month for the same time period.
Specification and Performance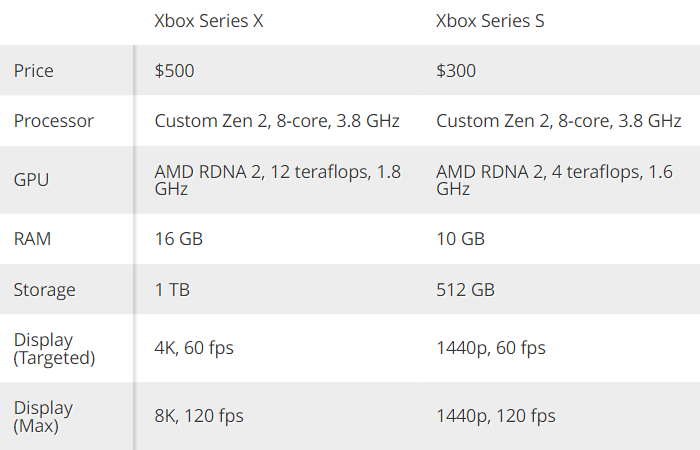 The Xbox Series X outperformed the Xbox Series S in all of our tests, which is to be expected given the Series X's superior hardware. The Xbox Series S has a feature called 4K upscaling and HDR feature but it is not near the native 4K display.  In comparison to the Xbox Series S, the Series X supports ray-tracing on many more titles than the Series S does. In optimized games, the draw distance of the Series X is much better than that of its competitor.
On the whole, the Xbox Series S looks and performs nicely, even on high-definition televisions. Series S is an obvious choice if you already have a 1080p TV or 1440p monitor and expect to keep using it for a few more years. When it comes to 4K TVs, the Series X is the way to go. It's well worth the additional cost.
Series X features a built-in 4K BluRay player, whereas the Series S is just a digitally-based device. As a result, if you own a lot of physical material, such as DVDs or CDs, the Xbox Series X has a significant advantage over the Series S.
Size and Design
Even while the Xbox Series X looks great, it's a bit of a hefty machine: 11.9 x 5.9 x 5.9 inches and 9.8 pounds. Even in a horizontal orientation, it's not guaranteed to fit in your entertainment center.
For me, this is where the Xbox S excels. Despite its little size, the console (with the black vents on top) weighs just over four pounds. For the first time in many years, a console of this size and weight has been made available for purchase. With its small size and lightweight, the Xbox Series S is ideal for a variety of setups.
If you're looking for a second console for a guest room, bedroom, or even a kid's dorm, the Xbox Series S is ideal. With Xbox Game Pass Ultimate ($15 per month), save data from most Xbox X/S games may also be transferred across to the PC version of the game.
Game Selection
Both the consoles are able to play the same new games. Both the devices are backward compatible and can be played on any virtual game that you can play on Xbox One. The Series S, on the other hand, is unable to play physical games that you already possess since it lacks a disc drive.
Expandable storage
The CFexpress connection standard is supported by both the Series X and Series S slot for expandable storage in the form of cards. It costs $140 for a 512 GB model and $220 or $400 for 1Tb and 2 TB respectively. If you already have an Xbox One USB drive formatted for the new consoles, you'll be able to use it straight immediately on the Series X and S.
Conclusion
If you have a 4K TV, you should definitely go for Xbox Series X. On the other hand, if you lack that high-end TV, Xbox Series S is a good option. Otherwise, you have to buy Xbox Series X and 4K TV together that would surely have a hit on your pocket.
Otherwise, the Xbox Series X is the better option, even if it means delaying your purchase until you save enough. The Series S lacks the Series X's future-proof and adaptable hardware and physical media capabilities.
I hope you get an idea about which device you should buy. Both are great devices in their own scenario. If your budget is tight, you should go for the Xbox series S. And if money is not a problem and you could save some money in some time, that time would be worth waiting for Xbox Series X.