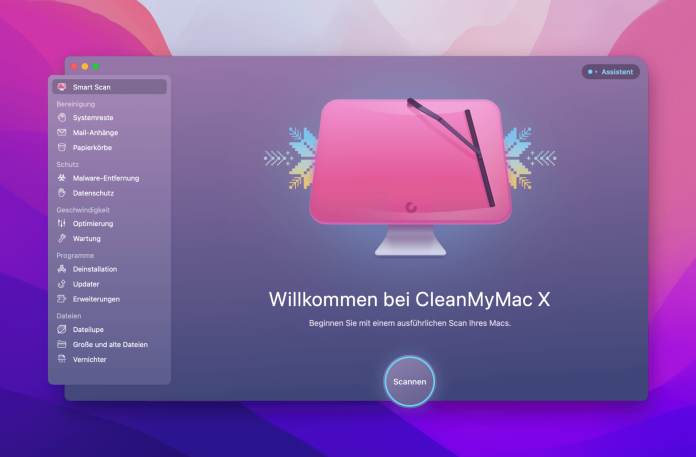 It's July and it's still a few days before Apple releases the final version of the new macOS for all users. Nevertheless, it is worthwhile to make a few preparations now, so that everything is prepared for installation in the best possible way in autumn. What there is to consider and why you benefit from a system optimizer like CleanMyMac X, we explain below.
Before you even think about how best to update to the thirteenth version of the Mac operating system, you should keep an eye on the compatibility of your Apple computer. It goes without saying that all Macs with M1 and M2 processors are supported. For Intel models, you should make sure that they are not older than 2017. Your Mac mini and MacBook Air may not be from 2018, but the Mac Pro from 2019.
Which Mac model you have can be found in the "About this Mac" menu. You can reach this by clicking on the Apple logo at the top left of the screen.
Clean up once, please!
Over time, a lot of unnecessary data garbage accumulates on your computer. Ideally, you should not move such ballast to a new software version. On the one hand, you may lack important storage space to update to macOS Ventura, on the other hand, this legacy slows down your Mac considerably.
Now you could delete the computer and set it up completely new or dig through all directories manually. But let's be honest, you can also pass the time with more beautiful things. But fortunately, you can get time-saving support with some software. Appearance: CleanMyMac X.
More storage and performance with CleanMyMac X
In itself, macOS already offers some onboard tools to keep the Mac in good shape. However, over time, many settings and options have been added that are not always immediately found again even by experienced rabbits. CleanMyMac X combines these functions and more in a chicly designed and above all clear interface. This is divided into five areas, whereby four areas emerge:
Help with tidying up:
With a "Smart Scan", the tool finds old files, programs, and folders that you no longer need. Duplicates, useless language packages, or old mail attachments are also found. After the search, you can select granularly what should be deleted.
Help with cyber protection: CleanMyMac X even detects old browser histories, chats, or malware and deletes them accordingly. Thus, you protect your privacy.
Help with performance:
In addition to useless data garbage, start agents and background processes can also gnaw at the performance. In the app, you can deactivate or deactivate them. In addition, there are small functions such as manual emptying of memory.
Help with programs and data:
The app keeps an eye out for large files that you may no longer need. In addition, it helps you to completely delete programs, which is not possible manually without some effort. The tool is extended by the possibility to protect sensitive data from recovery in the best possible way by repeated deletion.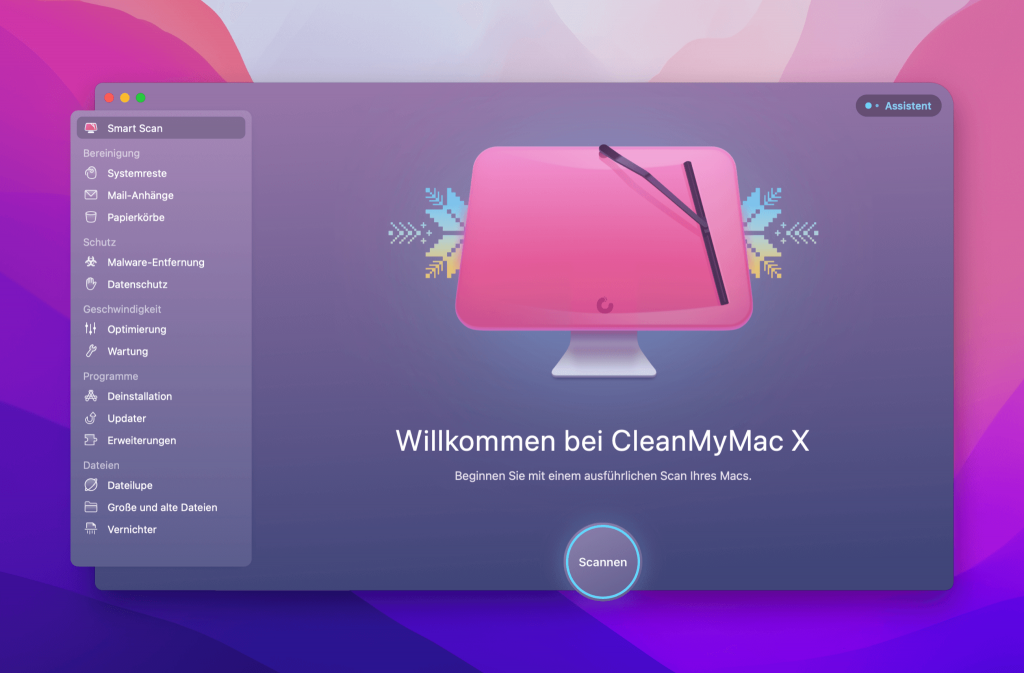 Among all system cleaners, CleanMyMac X stands out particularly positively: The Ukrainian developer MacPaw has been acting transparently and seriously for many years and has always optimized its software. In the spring, the provider also gained massive trust, as it was one of the first tools to reliably identify Russian spyware, Apfelpage reported.
Apple itself also emphasizes the seriousness of the app: CleanMyMac X is officially distributed by the Mac manufacturer via the in-house Mac App Store. And you can only do that if you have passed the internal tests in Apple's review process. As the icing on the cake, Apple regularly highlights CleanMyMac X in the Mac App Store.
CleanMyMac X is cheaper during 1st year
Exclusively, all Apple Page readers receive a 5 percent discount on the 1-year license of CleanMyMac X. So you benefit from a complete solution with numerous functions to keep your Mac always performant.
Update apps
In contrast to the iPhone and iPad, Apple still allows applications on the Mac to be downloaded outside the in-house App Store. These are usually very specific programs that you rarely need or apps that Apple would limit with the rigorous App Store guidelines in the scope of functions. No less, the developers deliver regular software updates that should be installed. After all, out-of-date software is a welcome gateway for malware. That's why we would recommend updating all apps before moving to macOS Venture.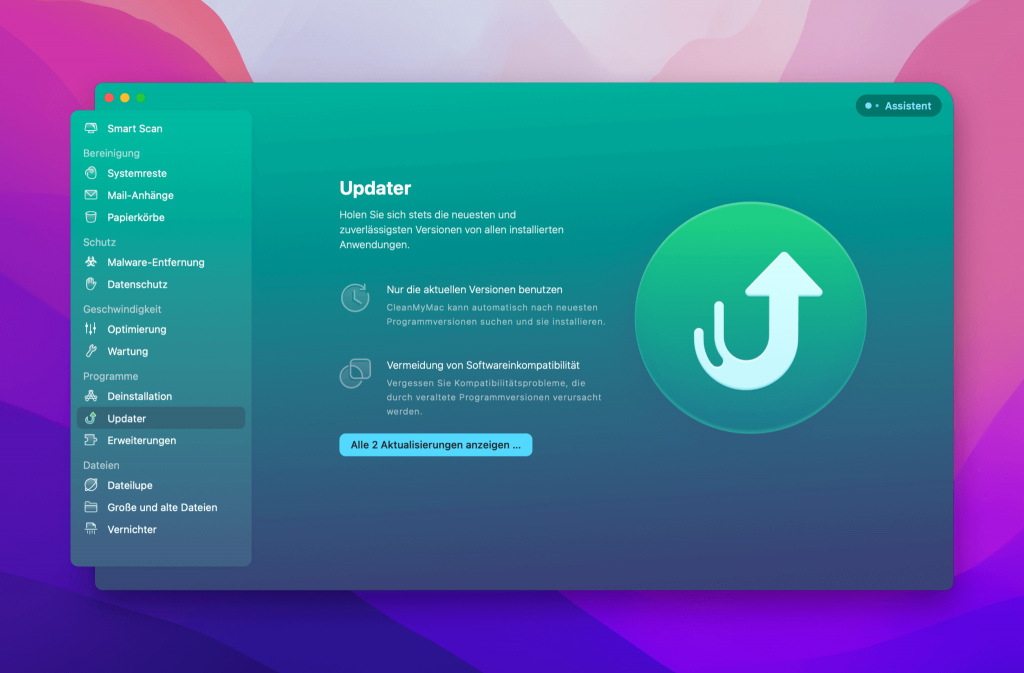 CleanMyMac X offers a specific feature called Updater, which is hidden in the "Applications" tab. After the scan, it informs for which app an update is available. Then you can start the app specifically in it to search for and install the update.
Create a backup
Now we come to the last, but no less important point. True to the motto "No backup, no pity" you should run a backup before updating to macOS 13 Venture. Thankfully, Apple gives us a fast and at the same time uncomplicated tool with Time Machine. If you plug an external hard drive into your Mac and then go to the "Time Machine" tab in System Preferences, you can select the backup volume and create a backup copy of your computer.