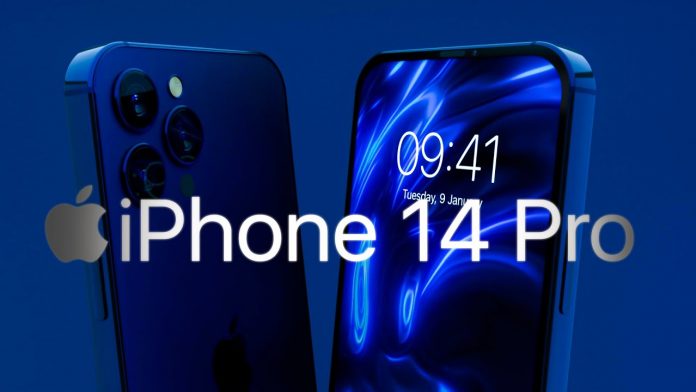 The new generation of the iPhone 14 pro arrives in September and this time we can count on several significant updates.
But what will change from iPhone 13 Pro to iPhone 14 Pro? We've prepared a summary of all the changes that are coming and starting right at the "heart" of Apple's new smartphone.
Processor and performance
The most significant upgrade from the iPhone 13 Pro to the iPhone 14 Pro will undoubtedly be the integration of the new A16 Bionic processor, Apple's owner. This chip is based on TSMC's 4 nm manufacturing process and will be a significant change in the direction that the A15 Bionic processor is based on the 5 nm process.
The new A16 not only delivers better performance but will be more energy efficient. Combined with the expected 6 GB of LPDDR5 RAM, the new iPhone 14 Pro is expected to be more powerful than its predecessor with LPDDR4X memory.
Both models will run the new iOS16. The only difference is that the iPhone 14 Pro will come with the operating system already installed while the iPhone 13 Pro will need to be upgraded. But, accounts made, both will run the same operating system and provide access to exactly the same features.
Larger sensor, higher resolution
Another of the highlights goes to the back panel of the new iPhone 14 Pro which will have a more prominent rear camera module. And the reason for this could not be better: Apple will integrate a new sensor with a resolution of 48 megapixels.
This is one of the most significant updates from one generation to the next, as the iPhone 13 Pro has a 12-megapixel resolution sensor.
On the other hand, the new sensor also gives the iPhone 14 Pro the ability to record videos at 8K resolution. Many market analysts also predict that Apple will also bring improvements to Cinematic Mode.
But it seems that it will not yet be in the 14th generation of the iPhone that we will see the integration of a periscope sensor. Such a specification may only appear next year and only on the iPhone 15 Pro Max model.
Screen with improved ProMotion?
Some rumors are moving forward that the iPhone 14 Pro may arrive with improved ProMotion technology. These sources say that Apple will introduce an advanced version of this technology that will allow a variable refresh rate of 1 Hz to 120 Hz, instead of what currently happens on the iPhone 13 Pro which varies dynamically between 10 Hz and 120 Hz.
This improvement in ProMotion technology means, in theory, that the iPhone would have an always-on screen. It won't be that surprising that Apple includes this update, as the always-on screen feature is already working on the brand's smartwatch.
With all this news, Apple's fall event is expected to be the center of attention on September 13, the date scheduled for the event. It is recalled that it will be in this conference that Apple will unveil not only the new generation of smartphones but also the new Watch Series 8, a new base version of the iPad, and also a new model of the Headphones AirPods