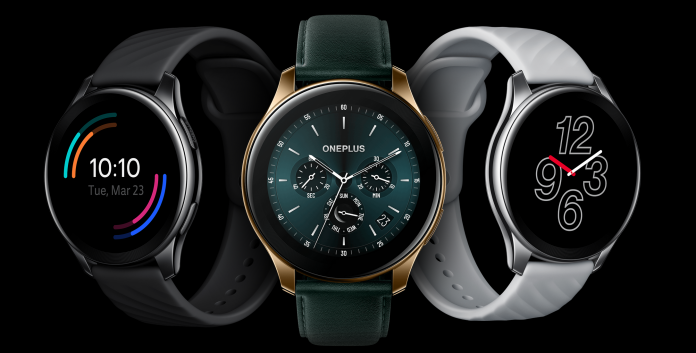 The OnePlus Watch launched in March 2021, and it now looks like it's time to pair it with a more economical little sister. A reliable source claims that the more affordable OnePlus Nord Watch will be unveiled very soon.
According to Mukul Sharma, a launch of the OnePlus Nord Watch is "imminent" – although we don't have too many additional details. Apparently, mass production has started in several regions of Europe and Eurasia.
If Sharma is right, the OnePlus Nord Watch will more legitimately fall into the category of "budget-oriented" smartwatches than the OnePlus model that preceded it. It won't work with the Wear OS operating system developed by Google – that's no surprise since the OnePlus Watch doesn't either.
What about OnePlus Nord Watch
So far, we haven't heard any rumors or leaks regarding the OnePlus Nord Watch. Last week, it was implied that OnePlus had several new devices in its pipeline, including a smartwatch. No details have been disclosed about any product concerned.
The adoption of the Nord brand would of course be a continuation of what OnePlus has offered to the mobile department in recent years: there are the flagship OnePlus smartphones and in parallel the accessible alternatives OnePlus Nord.
The question is how much more affordable the OnePlus Nord Watch will be than the OnePlus Watch. The original smartwatch retails for €145. This represents a more than the decent starting price, and much lower than that of many other smartwatches.
If OnePlus is indeed about to launch the OnePlus Nord Watch, it is because smartwatches are becoming relatively familiar everyday gadgets and are used in addition to a smartphone. Today, it is a market dominated by Apple and its Apple Watches.
Samsung is fully committed to the smartwatch scene, with the Samsung Galaxy Watch 4 and Samsung Galaxy Watch 4 Classic, two of the best devices in this category. A new pair of Samsung smartwatches is also expected in August.
Even Google is bending to the demand: the Google Pixel Watch is now official, although it will take some time before you can buy it. Expect it to go on sale around October, alongside the Google Pixel 7.
The OnePlus Nord Watch won't be the brand's first foray into this field, but it could complement an ecosystem targeting consumers on a more budget.