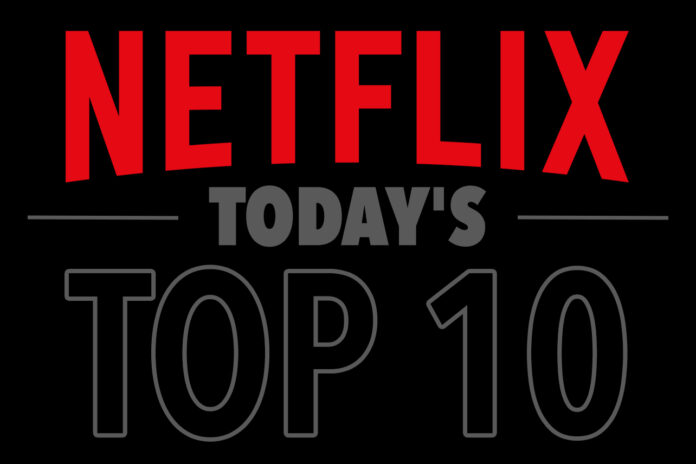 Celebrate Christmas 2020 by doing what you've been doing the rest of the year: watching Netflix! 
Considering Netflix's big series of flicks about Christmas and royalty, we've got made the challenging choice to restrict ourselves to one title from that subgenre. Our apologies to The Princess Switch, A Princess For Christmas, Christmas with a Prince, and The Knight Before Christmas.
10. A Bad Moms Christmas (2017)
This oft-maligned Christmas rager from writer-directors Scott Moore and Jon Lucas doesn't entirely work as a movie, but it is a delightful companion for multitasking. Gather 'round the not all that compelling world of Bad Moms circa 2016 to enjoy the 2017 sequel, featuring spectacular performances from stars Mila Kunis, Kristen Bell, and Kathryn Hahn, as well as franchise newcomers Christine Baranski, Cheryl Hines, and Susan Sarandon, as those bad moms' bad moms. Come for the promise of Baranski and a gospel choir; stay for Hahn's killer tank tops.
9. Dolly Parton's Christmas on the Square (2020)
True Dolly Parton fans understand the country star to be more than the celebrity, hero, legend, and icon popular cultural has whittled her down to be. Dolly, you see, is a lifestyle — a way of being, an all-encompassing perspective on personhood. In Dolly Parton's Christmas on the Square, that high-level plane of existence gets the sparkly holiday treatment in a musical romp as shining as Dolly herself. Sure, the whole thing is ridiculously old-fashioned and not surprising in any way. But it's also got exquisite pageantry with Christmas spirit to spare. And of course, the songs are fantastic.
8. The Christmas Chronicles (2018)
If you want to see Kurt Russell slap his butt as Santa, then you've come to the right place. Home Alone director Chris Columbus reimagines the traditional "Someone's gotta save Christmas!" narrative in this familiar, but still fun holiday outing with Russell as his Old Saint Nick. Judah Lewis and Darby Camp star as a brother and sister who, in trying to catch proof of Santa, get more than they bargained for. Should you fall in love with this over-the-top universe, definitely check out The Christmas Chronicles: Part Two, which features Russell's real wife Goldie Hawn as Mrs. Claus. 
7. Alien Xmas (2020) 
Impress and entertain anyone you're with this holiday season by cuing up Netflix's hidden gem Alien Xmas. Just released in November, this sci-fi adventure from the team behind Elf's iconic stop-motion scenes delivers a charming tale of intergalactic thieves descending upon Earth to steal everything — including Christmas. Part How the Grinch Stole Christmas, part Wall-E, Alien Xmas is an adorable animated adventure that's kid and adult friendly with a current message.
6. A Christmas Prince (2017)
Is A Christmas Prince a movie? Nay, it is a journey. Join our heroine American journalist Amber Moore, played by Rose McIver, as she takes on an undercover assignment in the far-off country of Aldovia in this schmaltzy rom-com opposite Ben Lamb as the titular Christmas Prince. This movie is exactly what you think it is, and if that's what you're in the mood for? Excellent news: its even more outrageous sequels, A Christmas Prince: The Royal Wedding and A Christmas Prince: The Royal Baby, are streaming now too. God save, King Richard Bevan Charlton. Long may he reign.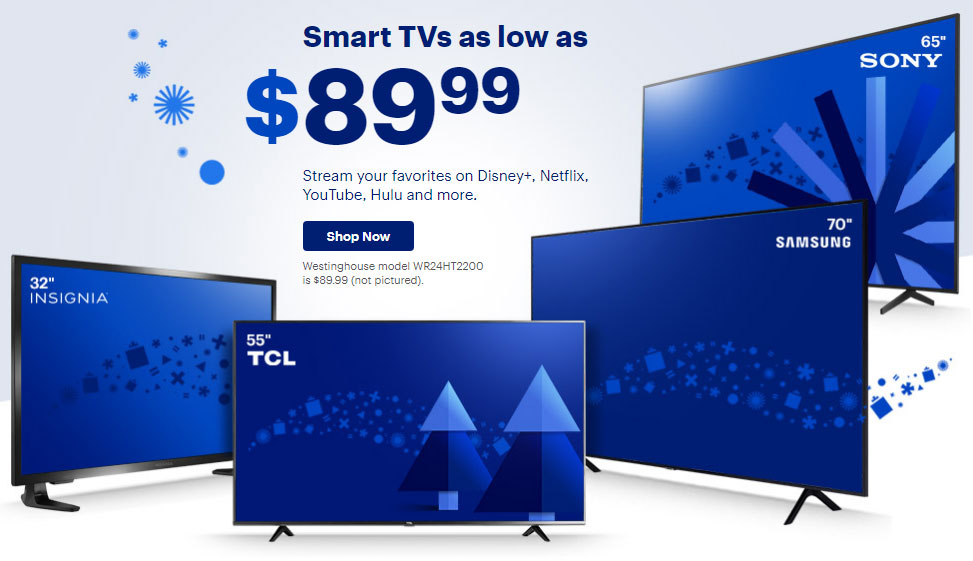 5. A Very Murray Christmas (2015)
Remember simpler times with Netflix's 2015 Christmas spectacular A Very Murray Christmas. Directed by Sofia Coppola, this magical presentation of Bill Murray and celebrities who like him doesn't have a particular coherent story — instead, allowing its narrative to act as a revolving door for guest appearances and musical numbers. Still, at a runtime of just 56 minutes, the infectious levity of the project produced by Murray and his supporting cast (including Miley Cyrus, Amy Poehler, George Clooney, Chris Rock, and more) is sure to have you smiling fast.
4. Let It Snow (2019)
Director Luke Snellin's feature-length debut is without question the right pick for anyone on a YA kick come the holidays. With a stellar cast including Shameik Moore, Kiernan Shipka, Isabela Merced, Joan Cusack, and more, Let It Snow adapts the popular novel of the same name — telling three stories of love, friendship, and magic on Christmas Eve in a single small town. Sure, this movie is another off-shoot of Love Actually's tremendous influence over the holiday genre catalog. But it's a good one.
3. Klaus (2019)
Few modern Christmas films are as totally enchanting as director Sergio Pablos' Klaus. Nominated for Best Animated Film at the 2020 Academy Awards, this Santa Claus origin story follows Jesper Johansson, a disappointing heir to a postal empire voiced by Jason Schwartzman, as he takes up a new post in a remote village. Narratively touching and visually stunning, Klaus captures Yuletide magic in a way that's fresh but still cozy.* 
2. Jingle Jangle: A Christmas Journey (2020)
Without question the best Christmas film of the 2020 Yuletide season, Jingle Jangle: A Christmas Journeys absurd in all the ways you actually want. As Mashable's Angie Han wrote in her official review of the steampunk musical extravaganza that features choreography and charisma to spare, "It's all entirely too much, in a way that feels just right — like a Christmas stocking bursting at the seams with too many goodies." Surprisingly sweet and an important step for Black representation in Christmas films, Jingle Jangle will make you happy this holiday. Pinky promise.
The Best Movies now on Netflix, Amazon Prime
1. How the Grinch Stole Christmas (2000)
Chockfull of incredible one-liners, astounding costuming, and vaguely disturbing flashback sequences, Universal Pictures' live-action How the Grinch Stole Christmas earned its right as a Christmas staple long ago. Celebrating its 20th anniversary this year, the Jim Carrey-starring project brings dark depths and adult wit to the classic children's tale of an outsider at Christmas-time. Plus, it gave us so many great gifs and memes — a good number of them usable year-round!