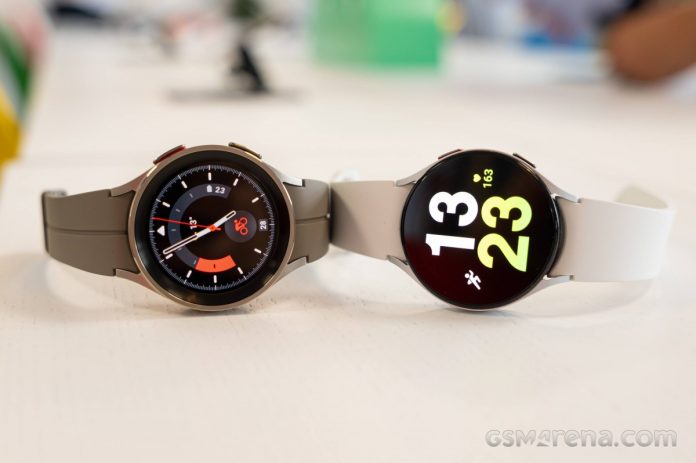 Samsung revealed today that its new Galaxy Watch smartwatches will include Irregular Heart Rhythm Notifications (IHRN) later this summer. Following that, it will be made accessible to other One UI 5-powered Galaxy Watches going back to the Galaxy Watch 4 range.
Let's go over the essentials here.
What is IHRN?
IHRN identifies heart rhythms that are indicative of atrial fibrillation (commonly known as AFib) when used with the Galaxy Watch's electrocardiogram (ECG) capability.
AFib is an irregular heart beat that can cause inadequate blood flow and lead to significant difficulties. When an irregular heart rhythm is identified, IHRN records and saves it, and the user is promptly warned and advised to consult a doctor.
IHRN Availability
IHRN will be accessible on Galaxy Watch models running ONE UI 5 dating back to the Galaxy Watch 4.
At debut, the functionality will be available only in markets where it has been authorized, which is currently 13 markets. Argentina, Azerbaijan, Costa Rica, Dominican Republic, Ecuador, Georgia, Guatemala, Hong Kong, Indonesia, Panama, UAE, South Korea, and the United States are among these markets.
Galaxy Watch 6
If you want this first, the Galaxy Watch 6 is scheduled to be released this summer, so keep a look out for announcements.
Samsung has stated that it is working on an irregular heart rate tracking function that will debut with the forthcoming Galaxy Watch6 series and will eventually be available on previous versions as well. It will be made available through Samsung's Health Monitor app, which is also utilized for ECG readings.
Although not verified, it appears that only Samsung smartphone owners will receive notifications for abnormal heart rate because the app is only accessible for Samsung smartphones. It also appears that the erratic heart rate recording will need the activation of continuous heart rate tracking, which seems sensible.
The feature itself seeks to detect atrial fibrillation (AFib), however it is not intended to diagnose the disease. Samsung emphasizes that it is not intended to replace a real-life physician, but rather to provide light on the issue and encourage the user to consult a medical expert for further evaluation. The tool will also allow you to monitor your heart health in between medical appointments.
Samsung's Health Monitor app and its ECG features have been authorized in over 70 countries, although irregular heart rate monitoring will require extra regional certification. Only South Korea, the United States, Argentina, Azerbaijan, Costa Rica, Dominican Republic, Ecuador, Georgia, Guatemala, Hong Kong, Indonesia, Panama, and the United Arab Emirates have authorized the new function as of yet.