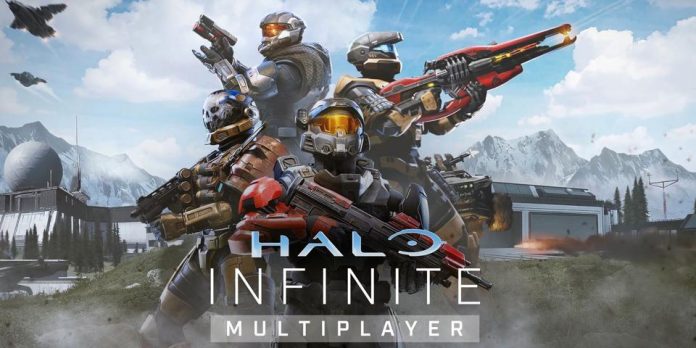 Microsoft changed the data on store listings that were referencing the 11-15-21 date yesterday, and they now read 12-8-21 instead. And Halo Infinite online services are starting to be spooled up, indicating a launch may be on the way. 343 employees are playing multiplayer matches, and allegedly some are telling friends privately to "take tomorrow off work."
Pringles had a countdown timer running tied to a Halo promotion that indicated gameplay would start on Monday, the 15th, but by the end of the day, the countdown timer was taken offline
"What better way to celebrate the anniversary of the Xbox than with a birthday surprise," he said in a recent Tweet. "I can independently confirm & share with you today that Halo Infinite multiplayer will be made available on Monday, November 15. Suit up, Spartans."
It's hard to say whether or not Nate the Hate's confirmation is credible, but releasing Halo Infinite's multiplayer early on Nov. 15 as a surprise would make sense due to the fact that Nov. 15 is the 20th Anniversary of Halo: Combat Evolved, the original game that kicked off the franchise and propelled the Xbox brand into the limelight.
Halo: Combat Evolved (and Halo in general) is often credited as one of the most important shooters ever made, as innovations such as the two-weapon loadout system and online matchmaking on console have their roots in Halo's 20-year history. Therefore, we wouldn't be shocked if Microsoft and 343 Industries wanted to release the multiplayer for the latest Halo game on such a special date. Ultimately, though, we'll have to wait and see if the rumors are true.
Officially, the full Halo Infinite experience is slated to release on Dec. 8, 2021 on Xbox Series X, Xbox Series S, Xbox One consoles, and Windows PCs. The multiplayer will be free-to-play, but the campaign costs $60. Halo Infinite preorders are available now if you want to reserve your copy early.