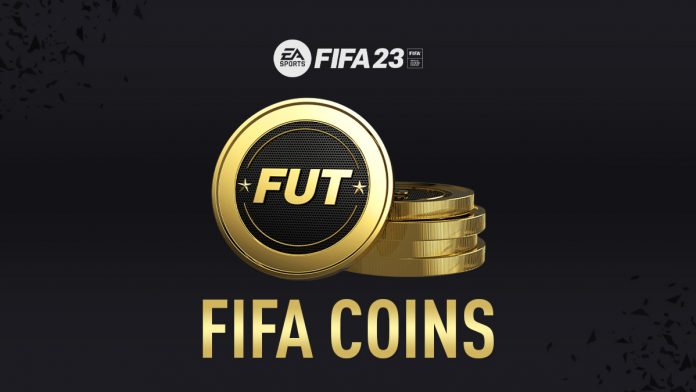 Can I Carryover my FIFA Coins from FUT 22 to FUT 23?
FIFA 23 coins are a virtual currency that can be used for buying packs from the Store and for trading FUT items in the Transfer Market. Coins can be also used to pay for some game mode entries such as FUT Draft mode. Learn more about FUT Coins at www.fifplay.com
---
What Do You Need the FIFA Coins for?
To improve your club in FUT game mode, you will need to open packs and/or trade item cards at the Transfer Market. To do so, you need to spend FIFA 23 coins. The more coins you have, the more items and packs you can buy in FUT mode.
---
Can I Carryover my FIFA Coins from FUT 22 to FUT 23?
Your FIFA 22 Ultimate Team progress including your FIFA 22 coins will not carry over to FIFA 23 or any other version of FIFA. Instead, you will get some rewards in FIFA 23 Ultimate Team regarding your previous progress.
---
Learn How to Earn Coins in FIFA 23 Ultimate Team
You can gain FIFA coins in FUT using the following methods:
Playing FUT matches – Wins have more coin rewards.
Trading items on Transfer Market – Buy cheap, sell for a higher price.
Selling cards using the Quick Sell option
Receiving Coins as rewards and gifts
---
Buying and Selling FIFA Coins using Real Money (Important)
Buying and selling FIFA coins for real money are considered against EA Sports's Terms of Service, which means, it is illegal. By doing so, you will put your FUT account at the possible risk of getting banned permanently by EA. So, consider this matter before you do any coin trading with real money.
---
How About Transferring Coins?
Transferring FIFA coins from one account to another is also illegal. Any method for transferring coins from a FUT account to another, such as buying items with the maximum price for coin transfer purposes is forbidden.
---
FIFA Coins Value and Rate
There is not a fixed value for a FIFA coin in real money. However, if you want to evaluate the effort needed to earn FIFA coins by playing FUT matches, one FIFA coin is roughly estimated at around USD 0.0002. This means USD 1.00 is almost equal to a value of 5,000 coins in FUT. But, do not forget that buying and selling FIFA coins with real money in any form will violate EA's TOS and could cause your account to get banned.
---
How to Check the Number of Coins in FIFA?
Your FIFA coins status is visible at the left top of the FUT 23 screen where you can see your Club name, number of coins, number of FIFA points, and your FUT record.