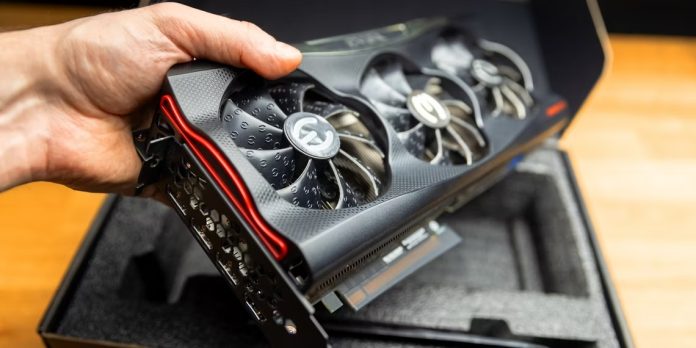 Giga Texel Shader extremes Nvidia GTX and Ray Tracing Texel extremes Nvidia RTX are Nvidia's two primary graphics card lines. These variations are categorized under Nvidia's GeForce brand.
The functionality and architecture of GTX and RTX cards differ despite being released ten years apart. But it's important to know the key distinctions so you can decide whether you want to spend money on an Nvidia GTX or Nvidia RTX graphics card.
Nvidia GTX vs. Nvidia RTX Differences
The GTX 260, which debuted in 2008, was the first GPU in the Nvidia GTX family. In 2018, Nvidia's RTX cards were unveiled, offering real-time ray tracing to provide a fresh and immersive gaming experience. This was ten years after the original cards were released.
There are 6 main areas where Nvidia GTX and Nvidia RTX diverge:
Architecture: The Pascal and Turing architectures serve as the foundation for the Nvidia GTX series. The RTX 3000 and RTX 4000 series use Ampere, whereas the Nvidia RTX series is based on the more sophisticated Turing and Ampere architecture.
Hardware-accelerated ray tracing in the RTX series is one of the most notable changes. Real-time ray tracing is made possible by RTX cards' specialized RT (Ray Tracing) cores in games and apps, creating more lifelike visuals illumination, reflections, and shadows.
Performance: Compared to the earlier GTX GPUs, Nvidia's RTX GPUs provide significantly higher performance, especially given that three GPU generations have passed since the last GTX release.
Power Efficiency: Despite consuming more power, Nvidia's RTX GPUs outperform the earlier GTX GPUs in terms of performance per watt.
AI: The Nvidia RTX GPUs contain Nvidia Tensor Cores, which are designed to make the RTX GPUs capable of AI and deep learning. Since the GTX GPUs lack Tensor Cores, they are unable to match the RTX's processing power for artificial intelligence and deep learning.
Price: RTX GPUs cost more than GTX GPUs, as one might anticipate.
But reading about the differences is one thing. It's best to take a look at the differences between RTX and GTX to see the reality.
The relatively complex procedure of ray tracing is used to determine how light rays bounce off objects and how shadows are created. To increase immersion, the final product generally results in shadows with softer and smoother edges. Ray tracing improves the realism of the images but uses more computing power.
DLSS is the second key distinction between GTX and RTX graphics cards. According to Nvidia Developer, DLSS stands for Deep Learning Super Sampling and is a sort of graphics technology that leverages AI to improve performance by creating extra frames.
Naturally, the price difference between Nvidia GTX and RTX graphics cards is the other distinction due to the presence of technologies like ray tracing and DLSS. And considering the change in generations, that makes sense. Be aware that while ray tracing was added to select Nvidia GTX GPUs in a 2020 driver update, the performance of these GPUs is insufficient to fully use the technology, and results are frequently subpar.
GTX 10 Series
RTX 20 Series
Architecture
Pascal
Turing
VR Ready
Only on GTX 1060 or higher.
Yes
Ray Tracing
Some models
Yes
DLSS
No
Yes
AI Upscaling
No
Yes
For purposes of comparison, the RTX 2060, the entry-level graphics card in the RTX 20 Series, performs better than the GTX 1660. According to UserBenchmark testing, the GTX 1660's average bench score is 68.3%, whereas the RTX 2060's score is 89.8%. Even though the RTX 3050 is the more recent GPU, there are still additional reasons you might prefer the RTX 2060.
What Is Ray Tracing?
Real-time ray tracing from Nvidia produces images that simulate light behavior more accurately. Games seem more immersive with this degree of realism, and Nvidia's RTX architecture makes it possible to apply ray tracing more effectively without negatively impacting performance.
By providing ray-traced rendering to developers, RT Cores speed up ray tracing. As a result, settings and objects may depict correct illumination, providing once again a more engaging experience. Combining this with Nvidia's Tensor Cores results in stunning, realistic images that provide a high-quality performance boost through DLSS and AI upscaling.
4k smart tv Amazon fire tv stick apple apple airpods Apple Watch 6 black Friday Deals 2020 CES 2021 Cyberpunk 2077 CYBERPUNK 2077 NEXUS MODS Epic Games fortnite Fortnite Season 4 fortnite season 5 Fortnite season 6 games Gaming Laptop GTA 6 gta 6 release date ios 16 iphone12 iphone 12 pro iPhone 12 Pro max iPhone 13 iphone 14 iphone 14 release date iphone 15 iphone 15 pro mobile Netflix Nvidia OnePlus ps5 ps5 games 2021 ps6 ps6 release date RTX 3080 samsung Samsung Galaxy S21 samsung Galaxy Watch 3 smartwatch xbox xbox game pass Xbox One Xbox Series X|S Xiaomi