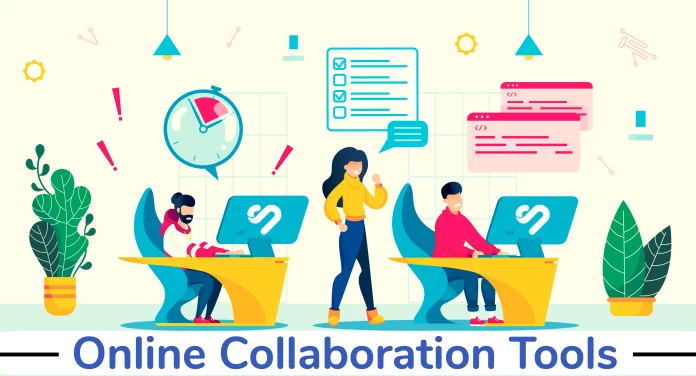 The collaboration software tool refers to a set of digital tools to facilitate collaboration within a company and with third parties. They are used for online sharing of work files between collaborators. These tools make it possible to organize a schedule, follow a budget or communicate internally. Here are the 15 top best collaboration software tools.
1. monday.com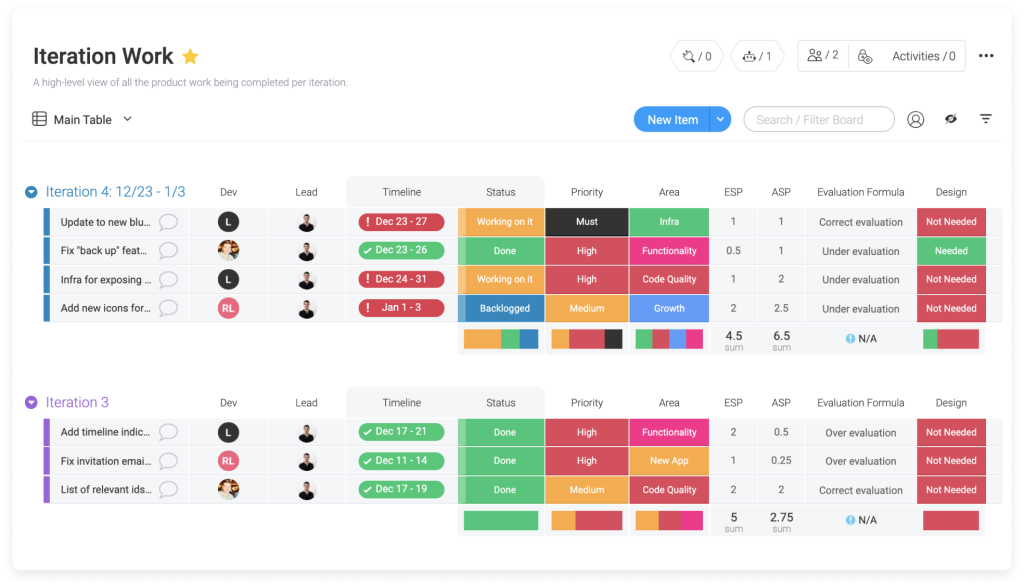 Monday is a project management tool with all the perfect features to manage projects as a team, even when working from home. With an easy-to-use interface, it is centered around the management and monitoring of daily tasks. The advantage of this tool is the automation of workflows that streamline information and save time.
Monday allows you to have a global vision of the progress of all projects. It is especially aimed at all software development teams, marketing and sales teams, human resources, etc. We talk more about it in our dedicated test.
2. Miro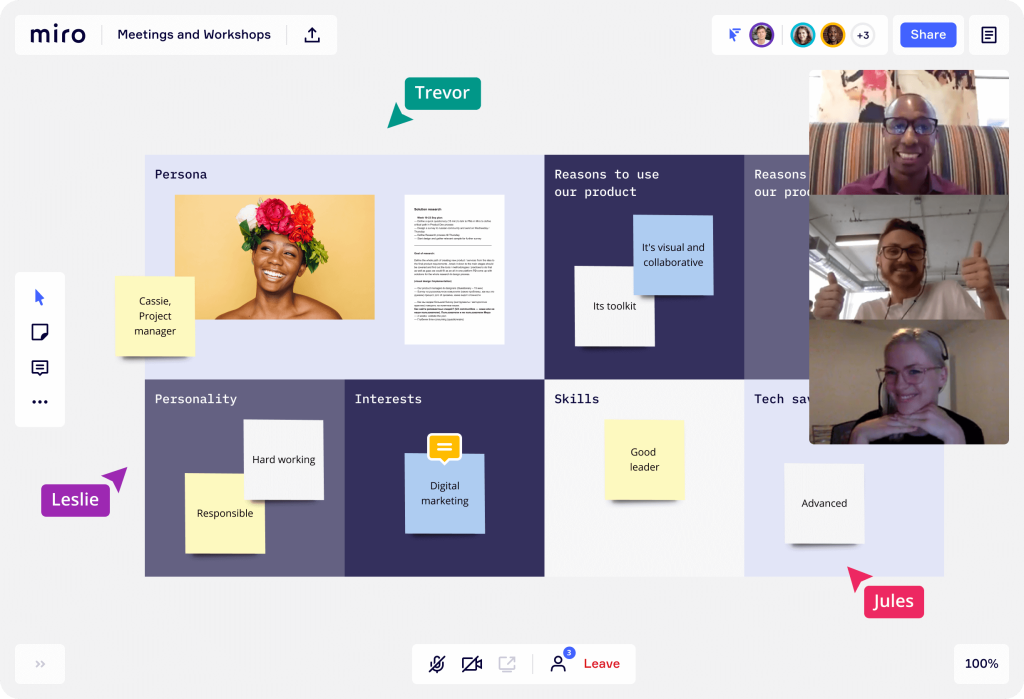 Miro is a  collaboration software whiteboard solution that allows you to share ideas between employees. This tool meets different needs: meetings, workshops, brainstorming, etc. It is accompanied by a dashboard of various tools such as a pen, a Post-it, a comment tool, etc. Miro can be edited simultaneously depending on the degree of authorization chosen. It is also possible to share your screen or make audio or video calls. This platform provides a library of templates to help users organize whiteboards. This can include a mind map, kanban board, event planning, etc.
Miro provides 300 templates, however, it also offers the possibility to create its own templates. This tool offers several integrations for workflow: Dropbox, Google Suite, Jira, Team, Slack, etc. Available on the web browser, it also has desktop (Windows and Mac OS) and mobile (Android and iOS) applications.
3. Teamleader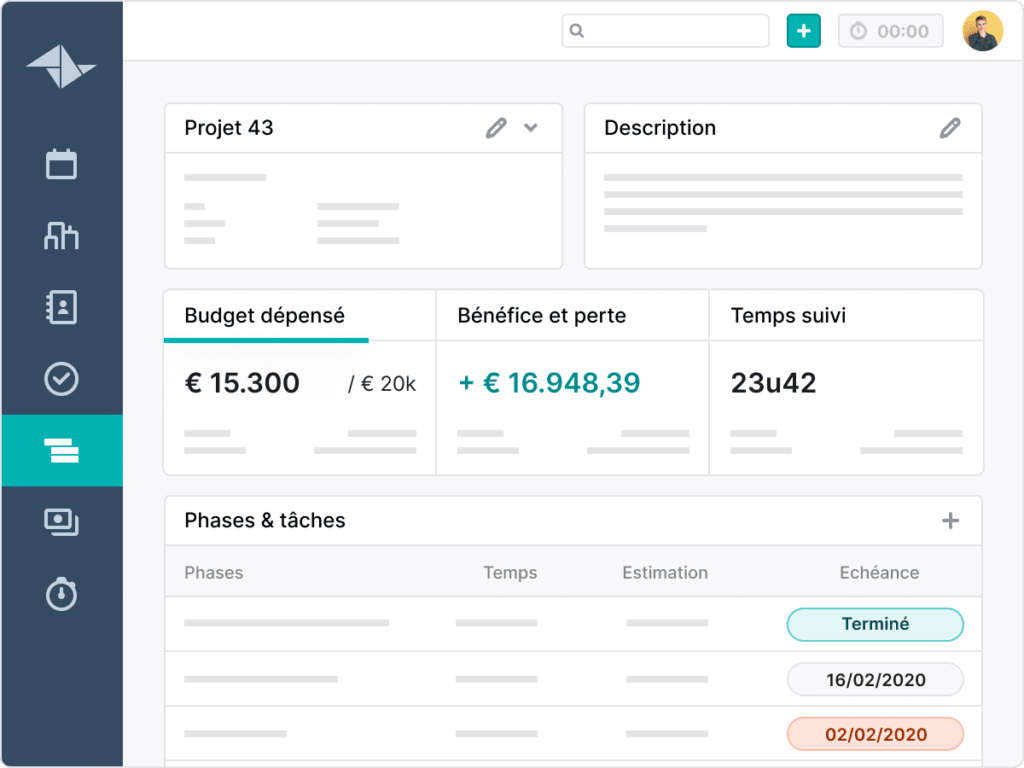 Teamleader is a software dedicated to work management. It is an essential collaboration tool for companies, freelancers, and organizations, as it gives them a 360° view of their activities. While it has multiple advanced features to automate and optimize your day-to-day activities, it's simple to use. Moreover, you can customize its handling by yourself or by calling on an expert from his team.
Indeed, the solutions offered by Teamleader have been designed to improve collaboration within the departments of your entity. With productivity at the center of your concerns, this software package offers essential strategic tools for tasks related to invoicing, project management, customer relations, customer service, and sales, allowing you to save time and efficiency.
4. Acollab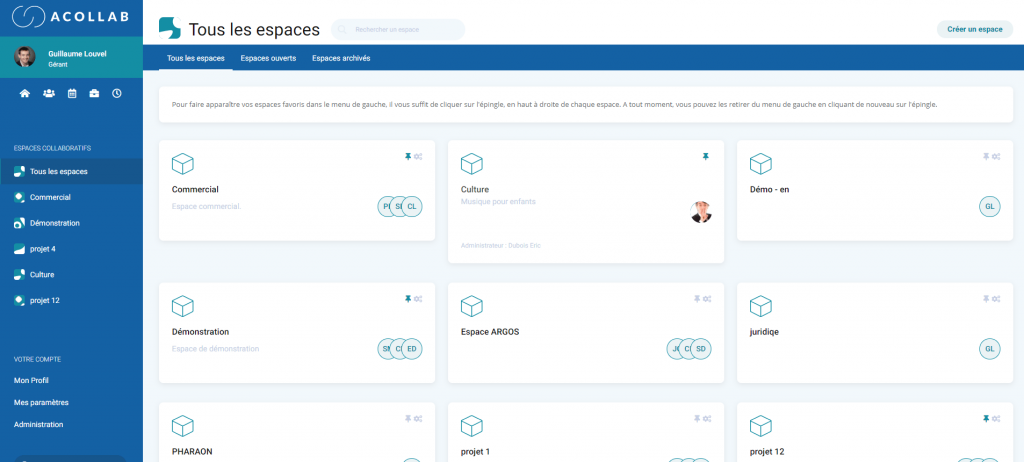 The realization of a project is not obvious. You have to be smart and figure out how to make things easier while moving quickly and confidently. A collaboration software platform is one solution. Existing for more than 10 years, Acollab is now an excellent alternative, because it has all the features that can change the game. You can save time for the development phases of your project thanks to the possibilities offered by the virtual workspace.
This French collaboration software platform boosts the efficiency of your employees, and therefore your productivity. In addition to chat, directory, global search, and collaboration software publishing, Acollab offers many other benefits for teamwork. The functionalities on the platform make it possible to:
Share and backup EDM files
Track tasks related to each assignment via a Grantt diagram
Develop a group agenda
Create siloed workspaces for each team, for each project, etc.
Record the amount of time spent on a task to evaluate its duration.
Enter the expenses subject to the completion of an engagement to get an estimate of the profitability of an activity.
5. Concept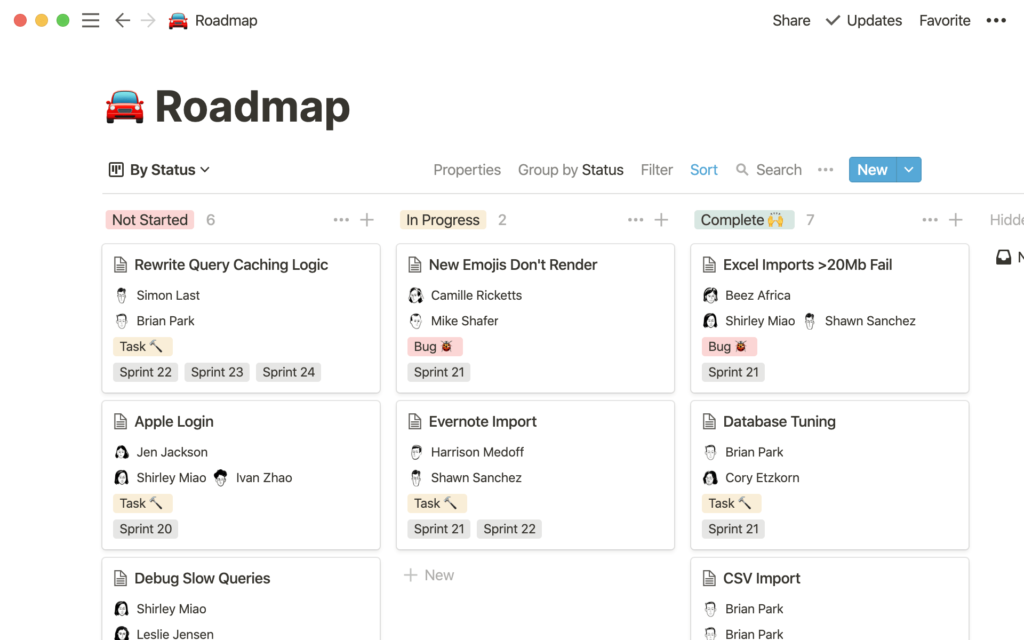 The notion is a comprehensive management tool that allows users to write, plan, collaborate, and organize. It aims to eliminate the need for multiple tools by combining multiple features in a single piece of software. It offers features for notes and documents with lists made up of verifiable items that are also crossed out once verified. Notion even offers features to create and maintain a neat and categorized knowledge base for the team.
Users can manage their tasks and projects using Kanban boards, a calendar, and list views. Tasks and problems can be created and maintained, and information about them can be tracked. The statutes can be modified and collaboration between teams is possible. The tool can also be used to manage spreadsheets and databases. Users can access multiple keyboard shortcuts using the forward-slash (/) commands. The user interface is drag-and-drop adapted. The notion also integrates several other apps, including Google Sheets, Docs, Drive, Maps, Figma, Invision, Framer, Twitter, and more.
6. Slack
Instant messaging tools, Slack can be used from a computer or smartphone. It offers the possibility to all members of the company to access collaboration software spaces to exchange. Public or private, participants can meet around a chain of conversations prioritized by projects or topics. Slack enables the sharing of information, files, and documents to reduce email exchange.
This collaboration software tool also makes it possible to integrate external applications. The goal is to complete its functionalities or to carry out commands to carry out actions. Slack is a fun tool to federate the team internally. There are also many tools similar to the latter.
7. Google Drive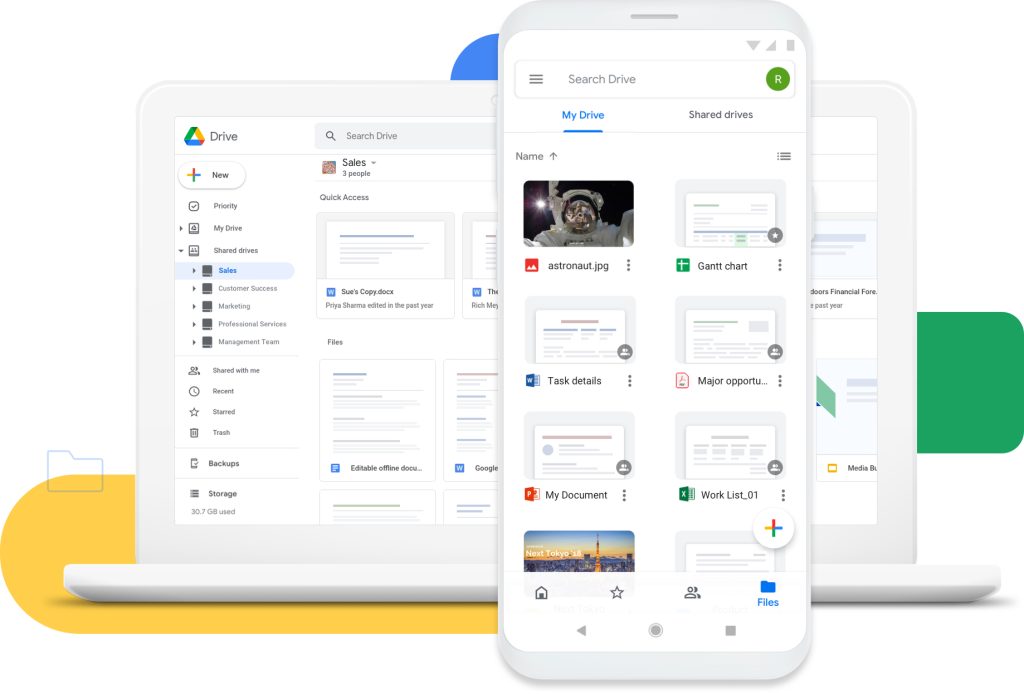 Google Drive allows data to be stored and shared across the organization in the cloud. It is accessible from a Google account and synchronizes with all the tools of the search engine. This tool is accessible to all employees, regardless of their location. Thus, they can access the company's Drive and all the data stored by the teams. Each employee can consult them, modify them, add them, etc.
Google Drive is very fluid and collaboration software allowing access to office tools such as Google Docs, Sheets,s and Slides. Thus, participants can create presentations or working papers.
8. Microsoft Teams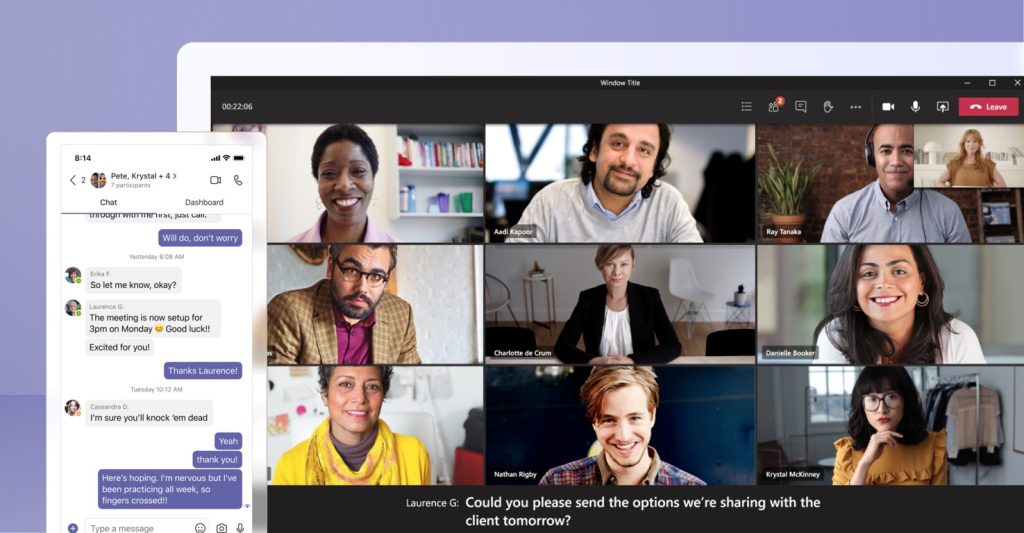 Microsoft Teams is a platform dedicated to teamwork in the Microsoft Office 365 suite. Facilitating teamwork, this tool brings together in one place a range of useful features for collaboration: PowerPoint, Excel, Word, etc. No matter the location, Microsoft Teams allows teams to work together on the same project from workgroups. Members can share files for real-time viewing or editing in 365 suite formats.
Ideal for collaboration, Microsoft Teams allows you to communicate via messaging, audio, or video conferencing capabilities. This tool makes it possible to create communication channels by project so that users can find themselves in a dedicated space to move forward together. The platform also allows the addition of external applications to complement its functionality.
9. Wimi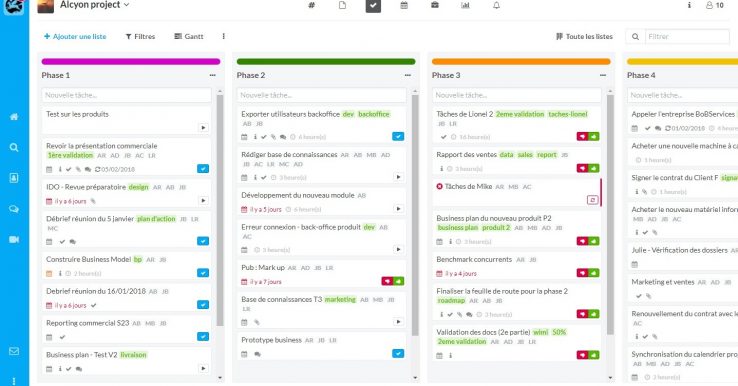 French project software, Wimi helps companies organize teamwork. It allows you to plan and track projects, manage the task and improve productivity. This tool centralizes data, calendars, and discussions. In addition, it allows the creation of spaces for each project and sends real-time notifications to inform about the progress made. It offers the possibility to invite customers and external partners of the company for better collaboration. Wimi can be integrated into the tools that employees use on a daily basis: Microsoft, Office 365, G Suite, and Outlook. It easily integrates with over 100 apps, including Zapier, Dropbox, Skype, Slack, and more.
Offering a unified workspace and chat channels, it integrates private messaging. The same is true of a document manager with access rights and a Drive to share files. It also offers a project manager, a task manager, shared calendars, audio and video calls as well as a reporting tool. Attaching great importance to security and data protection, Wimi is a GDPR-compliant solution.
10. Beekast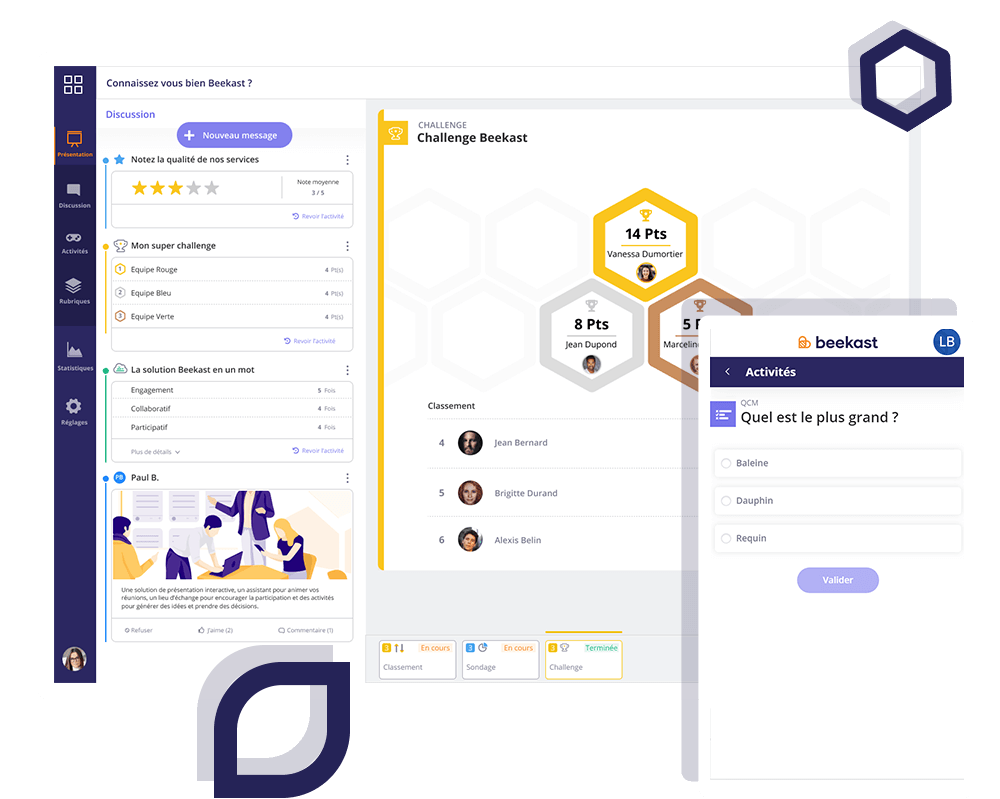 Live or remotely, Beekast optimizes the organization of meetings while engaging participants. This tool allows you to create dynamic presentations in just a few clicks. You will be able to add your own content whether it is PowerPoint, PDF, or native videos. It also allows access to interactive activities such as a word cloud, a multiple-choice question, a vote, or a poll.
Beekast embeds a discussion space with an integrated videoconferencing solution to interact with interlocutors. Note that the session facilitator becomes the moderator of the content exchanged on the chat or activities. Beekast automatically generates minutes at the end of meetings in an editable format. It contains the entire presentation, the results of the contributions, and exchanges.
11. Klaxoon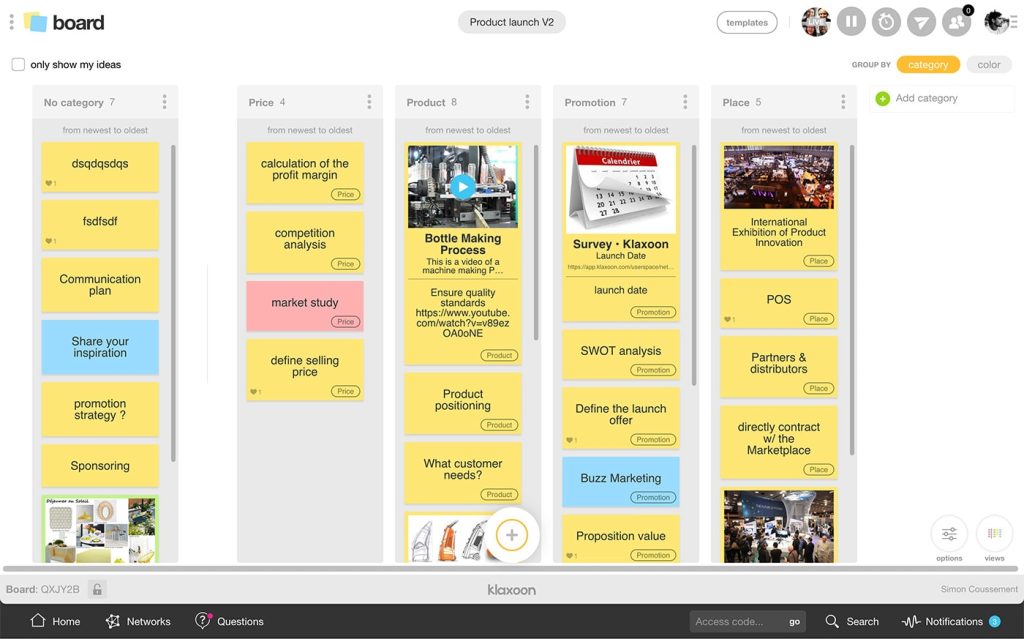 In the classroom or remotely, Klaxoon revolutionizes meetings while improving the efficiency of teamwork. In particular, with a range of collaboration software tools for meetings, workshops, training, project management, team facilitation, etc. This solution allows all participants to express themselves, make decisions faster, and reduce meeting time.
This tool can be connected to any digital device without having to install anything. Users can, through a dozen formats, instantly share their ideas. Including questions, polls, votes, word clouds, quizzes, etc.
12. Talkspirit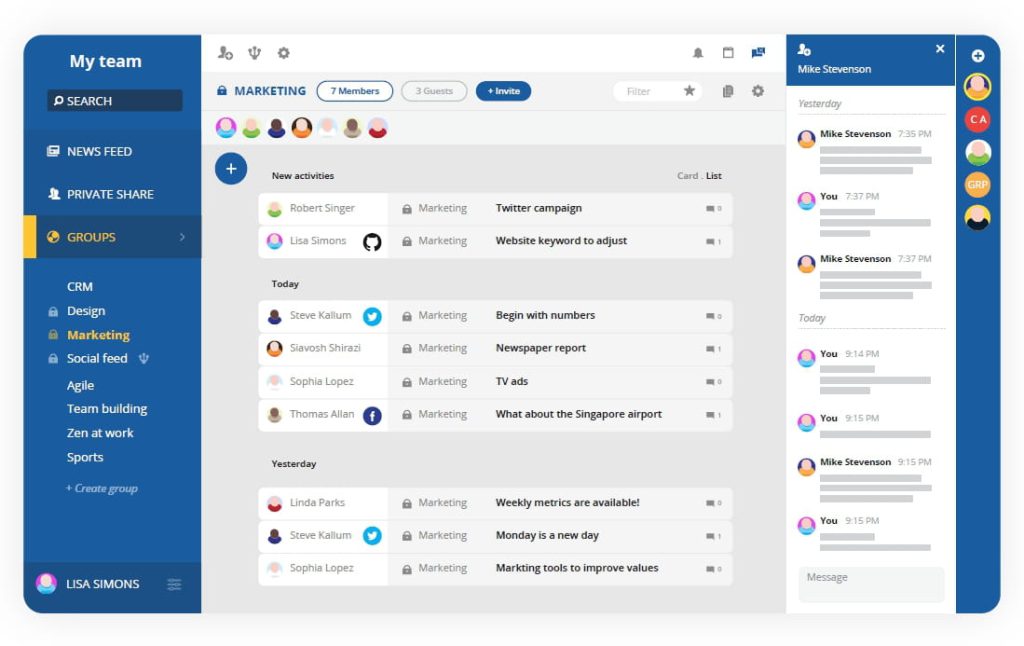 Talkspirit is a French collaboration software tool aimed in particular at SMEs and mid-caps. This tool covers the need to streamline collaboration and communication. In particular thanks to its document management, messaging, video and audio conferences, task and calendar management, online office suite, etc. Talkspirit makes it possible to group the functionalities of many tools on the market within the same space
13. CoSchedule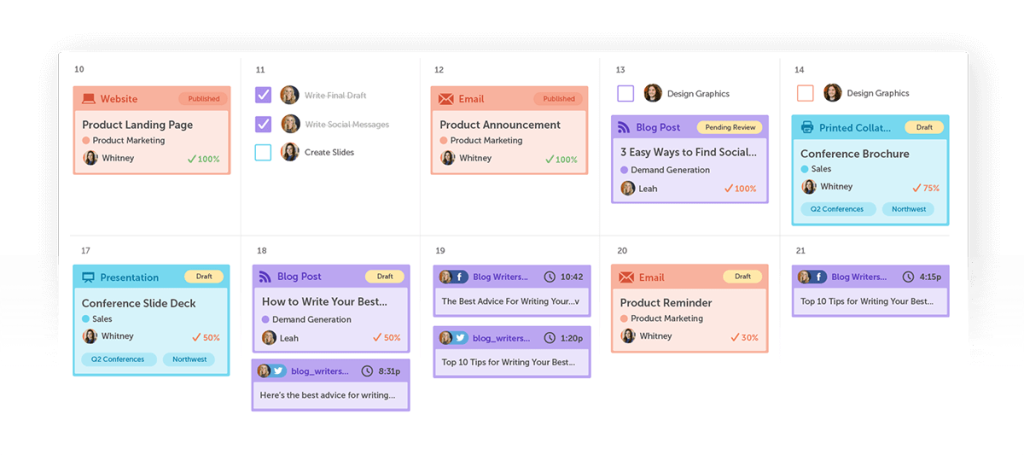 CoShedule is a marketing software suite for product managers, entrepreneurs, and marketing teams to improve productivity. It provides a set of tools to organize all marketing-related work and content in one place. CoSchedule is primarily used to collaborate with teams, automate workflows, and organize content. Tools that are part of the suite include Marketing Calendar, Work Organizer, Content Organizer, Resource Organizer, and Social Organizer. The marketing calendar includes a multifunctional calendar. The work organizer helps with work management with automated workflows. It provides an idea board, editorial calendar, built-in editors, authoring tools, and blog management for content management.
14. Jamespot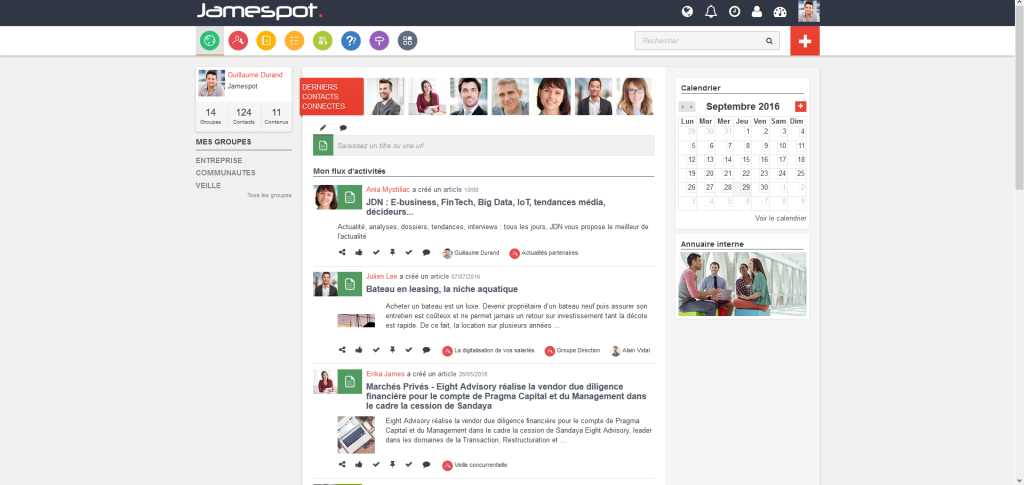 Jamespot is an internal social network gathering the main needs of organizations. It contains messaging, document editing, enterprise social network, video conferencing, task management tool, etc. This platform provides a store with many applications of the business making the platform fully configurable according to your collaboration software needs. It also has a complete and modern intranet dedicated to project management and internal communication. This tool has the advantage of integrating with solutions already in place in the company such as Office 365 or Google Suite.
15. Workplace by Facebook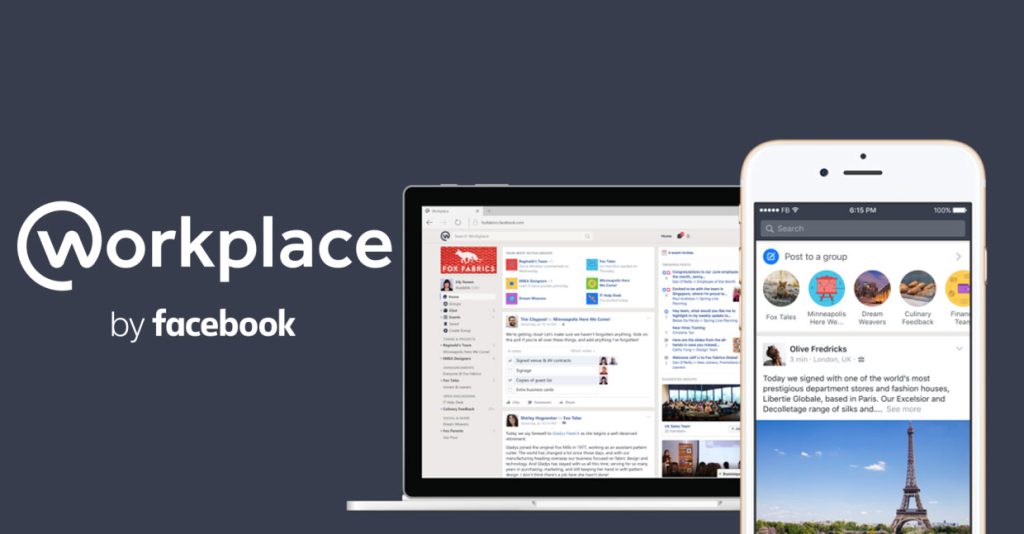 The world's largest social media network, Facebook, offers a team collaboration service, Facebook Workplace, which can serve as a corporate intranet portal.
The platform has a very user-friendly interface where teams can collaborate through their own portals, as well as through Facebook pages, notes, and documents. On Facebook Workplace, team members can collaborate on tasks via voice/video calls and instant messaging. The platform also integrates machine learning bots to automate certain tasks.