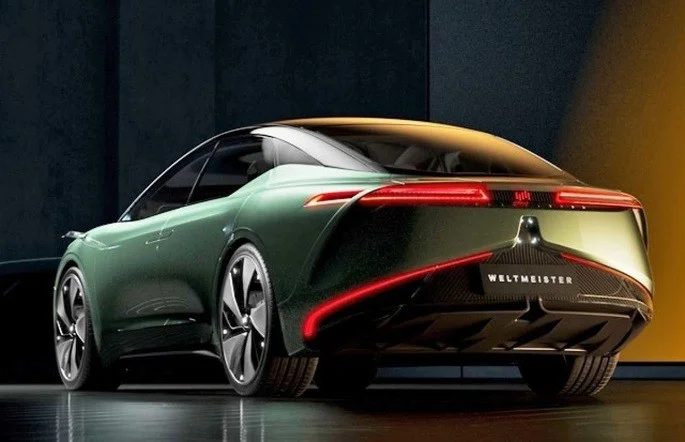 The foray into the automotive market is one of Xiaomi's most ambitious projects in recent years. To this end, the company founded Xiaomi Automobile Co, focused only on this project, with a multimillion-dollar investment over the next ten years.
Still, without an official date for the launch of this car, new details about it emerged from the specialized media. The report is made by the Chinese publication LatePost and brings us some essential details of Xiaomi's first car.
Xiaomi's first car will be a sedan
According to a Chinese publication, Xiaomi is developing a sedan-style vehicle with four doors. This information closes the chapter of uncertainty that still hung over the type of vehicle the company would be planning.
Indeed, Xiaomi's first electric vehicle will be a more executive-style car for those looking for something to carry a family. It will therefore not be the most suitable vehicle for those who are fans of sports cars.
Regardless of the style that Xiaomi's car may have, so or more important will be the technology associated with it. And in this field, the company has already assumed that the purpose is to develop an autonomous vehicle to compete with brands such as Tesla.
To do so, it is now known, that Xiaomi will incorporate LiDAR sensors into your vehicle to enhance its independent navigation. These components will be purchased from the company Hesai Technology specialized in autonomous robotics.
Hentai Technology will be acquired its highest quality sensors for a high-performance perception of the environment surrounding the vehicle. Hybrid sensors with a larger viewing area will be used to avoid blinding as much as possible and prevent accidents.
It will be an expensive option, but it will allow Xiaomi to differentiate its proposal from the fierce competition that is beginning to feel in this market. Obviously, this will have repercussions when the vehicle is available for purchase.
It seems that Xiaomi's first electric car is expected to be around €43,500 or more. For this amount, drivers will take home the most equipped version of this vehicle with all the extras and features to be prepared by Chinese technology.
This label will disappoint most fans who recently responded to Lei Jun when they asked them about the price they would like to see on their vehicle. 70% of respondents pointed to figures around €21,700, far from the values that are speculated.
Finally, it is important to stress that the launch of Xiaomi's first electric car before 2024 is not expected. Until then, there will still be a lot to talk about this product.