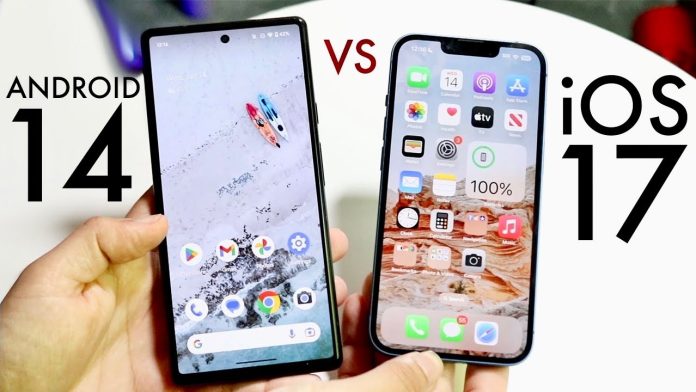 Google's Android 14 beta programme isn't the only forthcoming mobile operating system under development. Apple released its iOS 17 developer beta a few months after Android 14, with the corporation releasing it in June during its annual WWDC event. While the Vision Pro was undoubtedly the highlight of the day, the iOS 17 upgrade is nothing to scoff at.
It's tough to compare iOS and Android side by side, however some themes may be found in both. Even though Apple isn't following the AI hype train that Google and others are, it is introducing some much-needed machine learning-powered keyboard enhancements in iOS 17. A year after Apple launched configurable lock screens, Google recognised that wallpapers and lock screens are valuable real estate.
We're contrasting Android 14 on a Google Pixel phone. Other phones can also participate in the Android 14 beta programmer. In the future, the new OS version will be available on all of the finest Android phones. Some capabilities, however, are specific to Google Pixel phones, and the interface may change between manufacturers. That is why it is simplest to compare how Google sees Android to what Apple provides.
Lock screen and wallpaper improvements
With iOS 16, Apple introduced a significant change to lock screens in 2022. This year, Google is attempting to stay up with Android 14. During the Google I/O developer conference, the company revealed the addition of a few unique clocks to the Pixel phone's lock screen, enabling users to replace the monotonous mono-color dual-line clock with colourful alternatives. Emoji wallpapers and cinematic backgrounds were also added by the firm, with the latter providing an intriguing 3D look to existing photographs in your collection. It's the ideal complement to Apple's solution, with wallpaper subjects overflowing the clock.
Meanwhile, Apple is tidying up loose ends with iOS 17, such as the ability to "uncrop" photographs on the lock screen, as observed on Twitter by @AppleSnob. Intelligent color fill makes it look as though the image was cropped in this manner on purpose. It's a minor but necessary feature, especially because most images aren't made with the iPhone's screen aspect ratio in mind.
The one thing Google hasn't added, or more precisely, re-introduced, is lock screen widget support. For years, Android had the ability to do this, but it was removed from Google phones a long time ago. At the very least, you may replace the basic home controls and wallet shortcuts with a limited set of alternative actions that may be more helpful to you. With widget support, Apple provides additional customizing choices.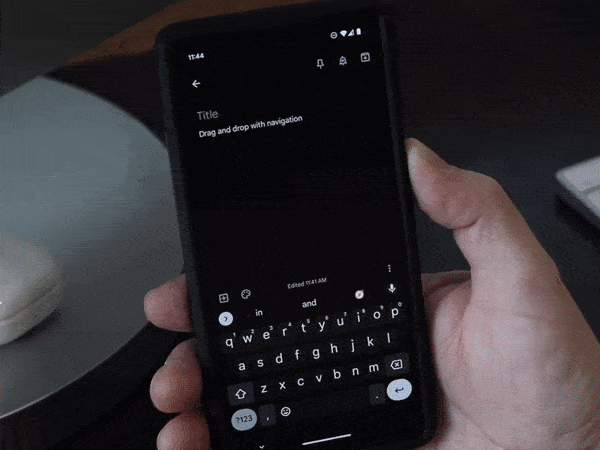 Better autocorrect and a great typing experience
Apple's autocorrect has become a meme, but that's about to change with iOS 17. The business revealed a redesign of its autocorrect engine. Based on our tests, it's far better and nearly comparable to the typing experience on Gboard on a Pixel phone. Now, the ideas and adjustments are nearly usually right. Furthermore, it is simpler to repair an incorrectly autocorrected word. It's underlined and allows you to return to what you originally typed.
Apple CEO Craig Federighi said on the WWDC stage, "And in those moments where you just want to type a ducking word, well, the keyboard will learn it too."
Meanwhile, Google's Gboard isn't tied to any particular version of Android, and it's already superior than the iOS keyboard. It has a versatile design with a straightforward method to access foreign and multilingual keyboards, Tensor-powered voice typing, and the unrivalled Emoji Kitchen, which allows you to make lovely but also frightening emoji mashups.
Animated stickers and drag-and-drop
Ad-hoc sticker creation was introduced by Apple in iOS 16, allowing you to drag & drop topics and objects from photographs and use them in messaging applications or anyplace else you desire. In iOS 17, the firm is expanding this with animated stickers, allowing users to create bespoke moving stickers.
Meanwhile, Google has just recently included the ability to drag and drop material across applications while employing multitasking motions with your other hand. That is, you may hold a picture and then return to your homescreen, choose another app, and drop it there. This has been supported by iOS for some time, so it's fantastic to see Google coming up.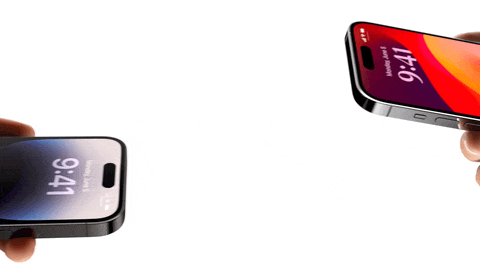 Contact posters and memories of Android Beam
Google used to enable transferring brief bits of information by bumping two phones against one other and creating a handshake using NFC. It let you rapidly share your contact information, the webpage you're presently viewing, and nearly anything else. The feature was never widely adopted, and Google discontinued it discreetly with Android 10 in 2019 after debuting it with Android 4.0 Ice Cream Sandwich in 2011.
In 2023, Apple has launched a breakthrough new way to easily exchange your contact information among iPhone users with a function called NameDrop. This enables Apple customers to swap their beautiful new Contact Posters, which are digital business cards that also appear on the lock screens of your contacts when you phone them. It sounds similar to Android Beam. However, the technology is based on UWB, which has a greater range than NFC, requiring you to properly line the backs of two phones. Similar to Android Beam, Apple's new sharing mechanism allows extra capabilities such as starting a music or video session together or exchanging material.
Only Google's AirDrop alternative Nearby Share is supported on Android 14. It no longer works by tapping your phones together. Instead, much as with conventional AirDrop, you'll look for nearby contacts.
Live Voicemail and Call Screen
Google phones have traditionally been the phones to acquire if you want to combat spam calls effectively. It's possible to send callers to an automated Q&A before they reach you, forcing them to explain the basis for their query to Assistant, thanks to its Google Assistant-powered Call Screen. A transcript can assist you determine whether or not to accept the call.
Apple's new solution isn't as strong as Google's, but it will make many iPhone owners' life simpler. Its new Live Voicemail feature will display a live transcript of what someone you send to your voicemail is saying, enabling you to decide whether or not to pick up the phone. Unlike Google's local solution, the functionality is dependent on your carrier, so it may take some time before it takes popularity and becomes broadly available to everybody.
iPhone on StandBy and Google's Pixel Stand
Google has long recognised the importance of ambient computing, providing Pixels with capabilities such as always-on screens and always-active music recognition. iPhones have followed following in terms of always-on displays, and now Apple is attempting to replicate the Google Pixel Stand experience.
The Pixel Stand is Google's first-party wireless charger, and it has a streamlined standby mode that provides instant access to Google Assistant, smart home settings, calendar events, reminders, and calls via the ambient display option. You can also use this method to transform your Pixel into a photo frame.
Apple's new iPhone StandBy mode is effectively the same thing, but it works with any charger and only activates when you rest your iPhone horizontally. You may then navigate among other full-screen activities, such as clocks, calendars, and image galleries.
We're confident Google's first-mover advantage is fading fast here, since third-party manufacturers will likely rush in swiftly and supply specialized hardware for this new iPhone mode, even if Google's mode is more actionable.
Small steps for Siri, none for Google Assistant
Google Assistant was scarcely addressed on stage during the Google I/O developer conference in May, with the assistant being pushed aside for the most part by Google Bard. Apple, on the other hand, does not appear to be done with Siri. The business is improving its assistant to respond to "Siri," allowing you to omit the previous "Hey" command. It's not a significant change, but it simplifies dealing with Apple's assistant, much to the displeasure of anybody whose name is Siri.
Install Android 14 Beta and iOS 17 Beta at your own risk
There are more changes in Android 14 and iOS 17, but these are our favourites. While new software is exciting, keep in mind that Android 14 Beta and iOS 17 Beta are not always stable. If you utilise them, you will encounter bugs. This year, Google's pre-release offering is notably problematic, with more faults surfacing than normal at this stage of the beta programmed.