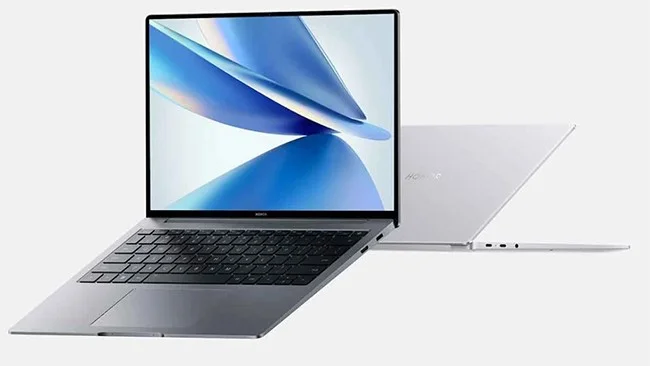 Huawei's former subsidiary, Honor, has now made known another technological product with good value for money. In this instance, we have the new Windows Honor MagicBook 14 laptop with AMD Ryzen 6000 processor and 2K high-resolution display.
This product came alongside the new Honor Tab 8 tablets, as well as a new range of smart TVs for the home market, the Smart TV Honor X3, and X3i. Now, it is worth noting one of the most captivating laptops of the summer.
Clean lines and metal chassis (aluminum) immediately denote promising build quality. The same can be said of the reduced profile, making the Honor MagicBook 14 an object of greed. However, it's its technical features that make the difference, starting with the AMD Ryzen 6000 processor, but let's see what else it has to offer.
First, the honor MagicBook 14 features a 14-inch diagonal display with IPS LCD technology. By the way, we also have a high resolution of 2K of 2 160 x 1 440 pixels for optimal definition. On the other hand, the maximum brightness of the panel reaches 300 nits (peak), with a contrast ratio of 1,500:1. The pixel density is 185 dpi (pixels per inch).
In addition, honor's laptop is low-light blue TUV Rheinland certified. This is for better eye health, i.e. less fatigue when working on the computer. It can also be said that this laptop uses a 75 Wh battery that fully recharges in 1.2 hours from 0% up to 100%.
The processor used is AMD's Ryzen 5 6600H or Ryzen 7 6800H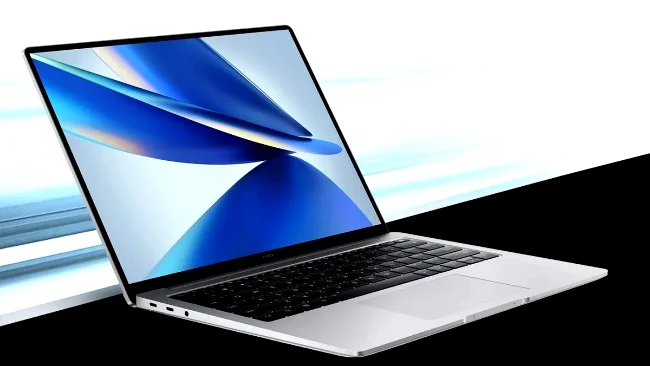 Honor turns to Ryzen 5 6600H processors, or AMD's Ryzen 7 6800H CPU as configuration options for the Honor MagicBook 14 2022. Users can opt for the two new CPUs equipped with The Zen 3+ APUs with the Radeon 660M or Radeon 680M graphics.
In addition, honor magicbook 14 2022 can be configured with 16 GB of RAM and 512 GB of internal SSD storage for increased performance.
Honor MagicBook 14 2022 is available in China
Currently available only in the domestic market, the price of the Honor MagicBook 14 2022 starts at 5 199 yuan, the equivalent of 768 dollars or 752 euros at the current conversion rate for the model with Ryzen 5 6600H.
On the other hand, the laptop with the Ryzen 7 6800H SoC costs 5,699 yuan, about $842, or about 825 euros at the current conversion rate. Finally, we do not currently have forecasts for the arrival of these Windows laptops in Europe.